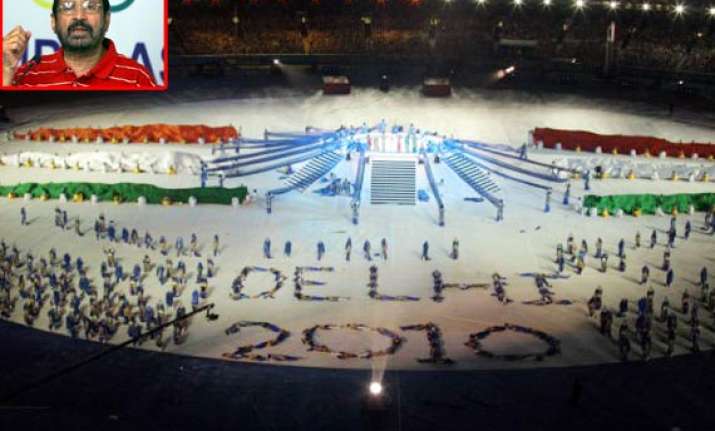 New Delhi, Apr 25: Following is a timeline for the CBI probe into the Commonwealth Games scam so far:

April 25, 2011: Suresh Kalmadi is arrested under Sections 120 B and 420 (criminal conspiracy and cheating) of the Indian Penal Code in the Commonwealth Games Time Scoring Equipment scam. 

April 24: Kalmadi faces the toughest grilling from CBI,  A two-member CBI team returns from London after carrying out  investigations in the Queens baton relay scam, CBI has got some new leads about how Kalmadi put his signatures on this request from another one of his former colleagues Sanjay Mohindroo for releasing a sum of 146000 British pounds.

April 5:  V K Shunglu Committee's final report slams Kalmadi, former Urban Development Minister Jaipal Reddy and CWG OC CEO Jarnail Singh. Report  observed that poor coordination between Kalmadi and the government-appointed officers aggravated the chaos. The report also slams Jaipal Redddy for washing his hands off the entire mess around delays of construction of stadiums and CWG village.

March 15: Kalmadi  questioned by CBI for Rs 107 crore time-keeping contract awarded to Swiss company Omega for the Games.

March 7: Sandeep Wadhwa, India-based MD of Swiss company arrested

March 1: CBI searches Kalmadi's two bank lockers in Pune, Kalmadi says: I can vouch that I have not gained financially even a single rupee out of these games and if proved otherwise I am prepared to step down as MP .

Februray 24: Kalmadi  says  OC cannot be singled out and blamed  He says this a day after his closest aide Lalit Bhanot is arrested by the CBI alongwith VK Verma - two of the senior most officials of the CWG OC. 

February 24: OC officials Lalit Bhanot and V K Verma arrested.

February 11: CBI arrests Kalmadi's personal assistant Shekhar Deorukhkar in Pune. Deorukhkar produced before Shivaji Nagar court with the CBI seeking his transit remand. 

January 5: Kalamdi  questioned by CBI on a host of issues including overlays contracts, timescoring unit and the aerostat.

January 24: Kalmadi is sacked as chairman of Commonwealth Games Organising Committee. 

December 27, 2010: Kalmadi reportedly shipped out incriminating documents related to Games to the USA. CBI sources say,  documents are reportedly with Kalmadi's nephew Rajender Rao in Minnesota, US.

December 24: CBI conducts raids at Kalmadi's offices and residences in Delhi, Mumbai and Pune. The CBI also swooped at Kalmadi's residence in central Mumbai.

November 15, 2010: CBI arrests Kalmadi's PA  Shekhar Deorukhkar, OC officials Sanjay Mohindroo, T S Darbari, M Jeyachandran, Binoo Nanoo. Some of them later get bail.