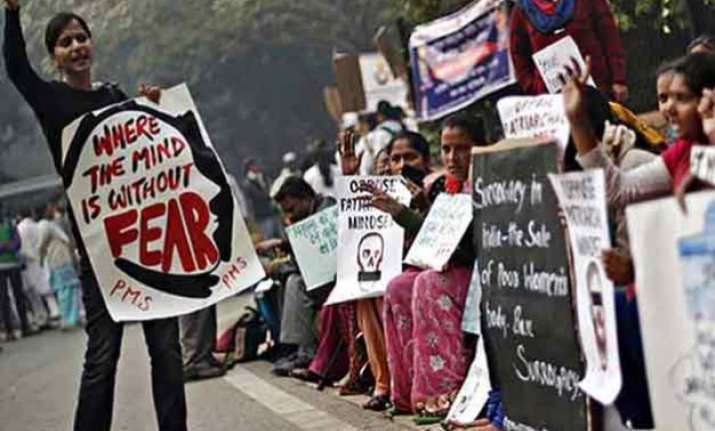 Agra: The UP Police on Monday detained and questioned an activist who reportedly defied the government's ban on the controversial BBC documentary India's Daughter by screening it in a village near Agra on International Women's Day.
Ketan Dixit, an independent filmmaker reportedly screened the documentary before an audience of 60 people in the Roop Dhanu village of Anwalkheda, about 40km from Agra on Sunday.
According to the reports, Police also seized his laptop, pen drive and  the projector that was used for the screening.
NDTV reported that local police picked up two villagers and Dixit was called to the police station. All three were let off after five hours of questioning. The police has not yet filed a case against anyone in the matter.
Dixit, who is also a member of the Stop Acid Attacks organization, said, he had organized the screening to protest against the ban.
Meanwhile, Stop Acid Attacks has said that though they supported Dixit's protest and believed in free speech and press freedom, the organisation was not a part of organising the screening.
However, computers, at a place run by acid attack survivors were sealed and those associated with the activist were being harassed.
The documentary had caused an uproar last week after the government banned its screening.
The documentary included an interview conducted by British filmmaker Leslee Udwin and BBC, of Mukesh Singh, the driver of the bus in which the 23-year-old paramedical student was brutally gang-raped by six men on December 16, 2012. Mukesh has made derogatory statements against women.
While the Editors Guild of India urged the government to revoke the ban on the documentary, a news channel on Monday ran a blank screen for one hour to protest the ban.