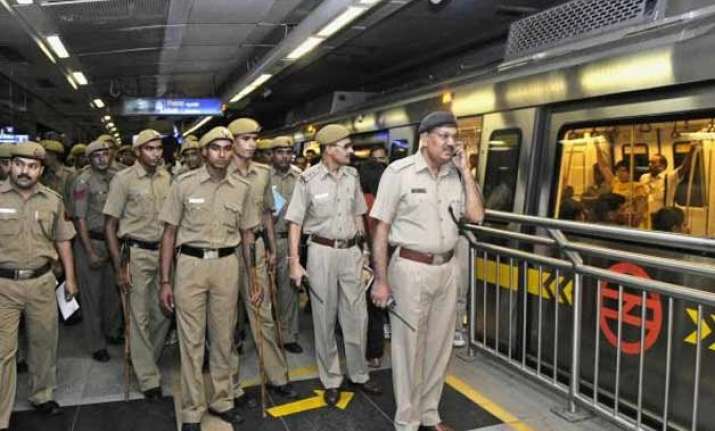 New Delhi: The Central Industrial Security Force (CISF), which secures the Delhi Metro network, has identified 160 gaps in Delhi Metro's security arrangements. The loopholes were identified by the CISF as part of a security review following a nudge by the Intelligence Bureau.
The IB had asked the DMRC to upgrade and enhance its security arrangements for the Delhi Metro. The move comes amid a high alert sounded in Gujarat and all metro cities on Sunday. The national capital was put on high alert after Delhi Police received inputs about a potential terror strike in the city by 10 suspected LeT and JeM militants who are learnt to have entered India through Gujarat.
Initially, a high alert was sounded in Gujarat yesterday after Pakistan National Security Adviser (NSA) Nasir Khan Janjua communicated to his Indian counterpart Ajit Doval about the terrorist infiltration.
Currently, Delhi Metro Rail Police has eight police stations for the security of DMRC and the Airport Express Line. Police assistance booths are installed at almost all the metro stations. CCTV cameras are also installed at all the metro stations and are being monitored by CISF round the clock.