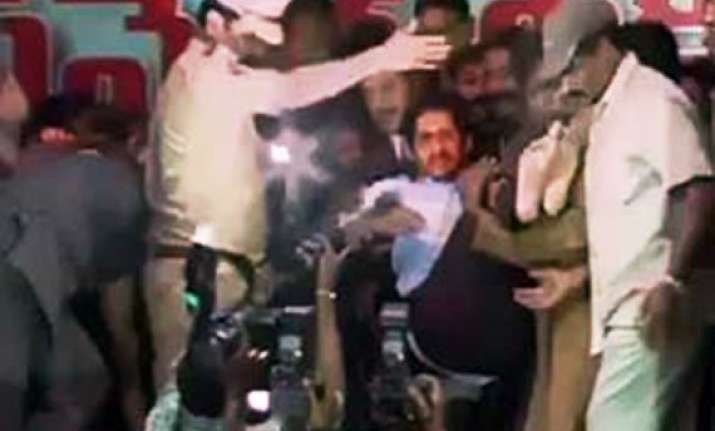 New Delhi: Jagan Mohan Reddy, who had been on a hunger strike for five days to protest against the bifurcation of Andhra Pradesh, was forcibly moved to a hospital on Wednesday night and force-fed amid concerns about his health.
A team of policemen swooped on Jagan's house at around 2300 hours, demolishing the barricades set up by his supporters around his fast venue, and bodily lifted him before putting him into an ambulance and taking him straight to the hospital.
There was no resistance from Jagan's supporters at the time of the police action.
Jagan launched his indefinite fast on October 5 to press for a unified Andhra Pradesh. He had undertaken a hunger strike when he was in a jail in Hyderabad last month on the Telangana issue.
The Seemandhra region, including coastal Andhra Pradesh and Rayalaseema, remains engulfed in a severe power crisis with 30,000 power sector employees staying firm on their indefinite strike after three rounds of talks with the state government.