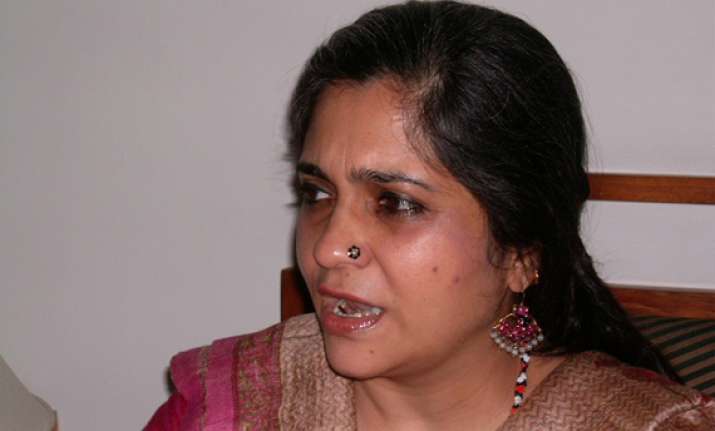 New Delhi, Nov 27: Activist Teesta Setalvad's former aide Rais Khan, who is accused of fabricating evidence in a 2002 post-Godhra riots case, has told the Supreme Court that he has been threatened at her behest after he dissociated from her.

Khan, who filed an affidavit in response to the apex court order, said he was removed from the post of field co-coordinator in the Setalvad headed NGO Citizen For Justice and Peace in January 2008, as he refused to "do certain acts which were not in the interest of communal harmony". 

Setalvad's estranged aide was responding to the September 2 notice issued by the apex court which had stayed the Gujarat High Court's order giving green signal for an investigation against him for allegedly fabricating evidence in 2002 Naroda Gam riot case in which 11 people were killed. 

Setalvad and her NGO, which has been working in the state in the aftermath of 2002 riots, has challenged the High Court order contending that "it is apparent on the face of the entire proceedings that the attempt has been made to discredit and dissuade them from assisting the victims of the communal riots from getting justice".

Setalvad had opposed the High Court order as the probe against Khan could prove troublesome for her as she heads CJP and her former aide had claimed that he was facilitating witnesses in preparing affidavits at the her behest. 

The High Court had on July 11 rejected the petition filed by the registrar, city civil and sessions court, against last year's magisterial court order for lodging of FIR against Khan and initiating an inquiry under Section 156(3) of CrPC.

The court has also permitted the police to go ahead with the probe on the basis of the FIR lodged against Khan.