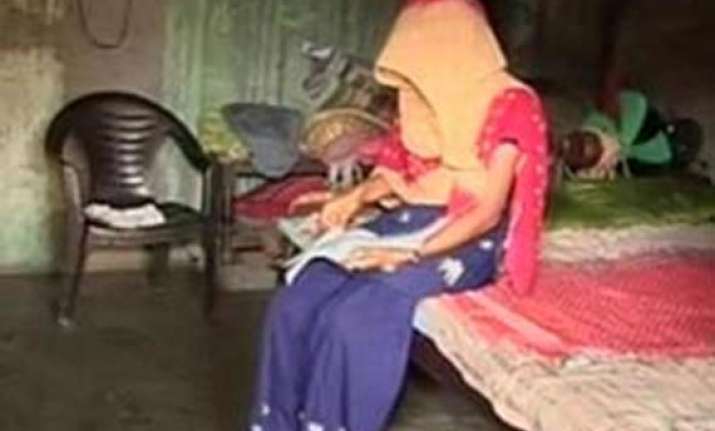 New Delhi: A 19-year-old maid alleged that three men, who barged into her employer's home when she was alone in the house, raped her and committed robbery yesterday.
The incident took place at the house of a businessman in Hari Nagar area of West Delhi at around 4 pm.
The maid has been sent to a nearby government hospital for her medical examination after which an FIR will be registered, police said.
"As per the victim's statement, after barging into the house two of the accused raped her while the third one committed robbery after which they tied the victim and locked her in a room and fled the spot," said a police official.
The domestic help works at the house of businessman Rajan Thapar, who deals in readymade garment and runs his office from Rajouri Garden area.
He was at his office while his wife had gone for her job. Their children were also not in the house when the
incident took place, police said.
The matter came to light when Thapar's wife reached the house and found the main door locked from outside.
On entering inside, she found the house ransacked and the maid tied in a room following which police was informed.
A senior police official said that they have found contradictions in the statement of the maid.
She was employed in the house just two days ago and her verification was not done with the local police. 
The matter is being probed, police said.