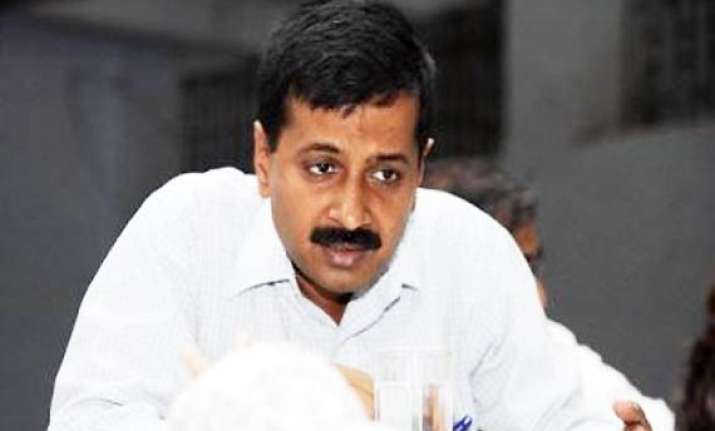 New Delhi, Oct 14: Team Anna today saw a "conspiracy" behind the attacks on Prashant Bhushan and volunteers by members of a right-wing group, saying they did not feel that the lawyer's controversial remarks on Kashmir were the provocation for the assault.

Claiming that it was an attempt to divert attention from the issue of corruption, they also questioned police actions, alleging that the cops did not act swiftly against the attackers and wondered whether there were "instructions from the top" to do so.

"We don't think it is the Kashmir remarks which have provoked the attacks. It appears that all the corrupt people have got together. It was an attempt to divert attention from the issue of corruption. We feel there is a conspiracy," Kejriwal told reporters here.

Bhushan had triggered a controversy by supporting the idea of holding plebiscite in Jammu and Kashmir following which he was attacked by three youths belonging to a right-wing group two days ago.

Team Anna has distanced itself from Bhushan's comments saying it was his personal view.

Interestingly, Kejriwal did not mention Sri Ram Sene or Bhagat Singh Kranti Sena which had claimed responsibility for the attacks though he mentioned the name of Tejinder Pal Singh Bagga, who was arrested in connection with attack on Bhushan.

He said Bagga was arrested a day after the incident though he was giving interviews to media.

"He even spoke to our volunteers for two hours. It is curious to note that police was saying the whole night that they could not locate him," he said.