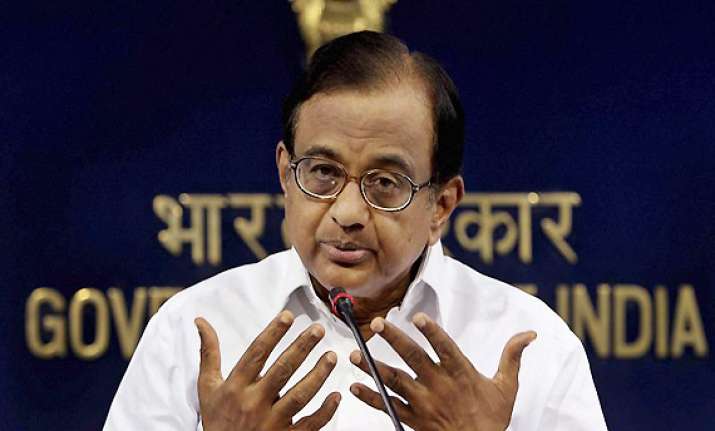 New Delhi, Oct 31: The Centre today described the ongoing peace talks with the banned ULFA as "very constructive" and gave hints that it may not press for surrendering of arms by the groups as of now. 

Union Home Secretary R K Singh said they had a "very constructive" discussion with the ULFA leadership on their demands on October 25 here and made it clear that the venue of the dialogue would continue to be New Delhi. 

"We went over various demands which they have put forward. There are certain demands which need their clarifications. We have requested our interlocutors, the Assam government and the ULFA to sit down again and sort out the issues. But the talks are going well, they are very constructive," he told reporters here.

At the same press conference, Home Minister P Chidambaram said it was too early to say where the dialogue process would go and where it would lead to. 

Asked whether ULFA has been asked to deposit their arms and ammunition, Chidambaram said "the general practice has been for any talks, it has to lead to a political settlement, there has to be a Suspension of Operations, they (the militants) have to deposit their weapons under certain conditions which differ from groups to groups". 

"So, these are the general principles that we follow. As you heard the Home Secretary said, the first round has been constructive. So, I think we should allow the talks to progress. We should not begin to analyse the talks outside the rooms where the talks take place. We can't have a parallel analysis going on even as the talks are taking place," he said.

Meanwhile in Guwahati, the anti-talk faction of the ULFA today claimed the recent peace initiative launched by the Centre with arrested leaders of the group would prove to be a failure and any initiative should revolve around the demand for sovereignty.

"The recent initiative will not be successful as the arrested leaders do not have the right to raise the demand of sovereignty," elusive ULFA 'commander-in-chief' Paresh Baruah said in an e-mail.

"No one can weaken the ULFA and any initiative (for talks) should revolve around the demand for sovereignty," he said.

Unless the problems of the "indigenous people" of the northeast were solved, permanent peace could not be achieved. 

"The long drawn political conflict with the Centre will continue until and unless the problems of the people are not addressed," Baruah, who has rejected the peace initiative, said.