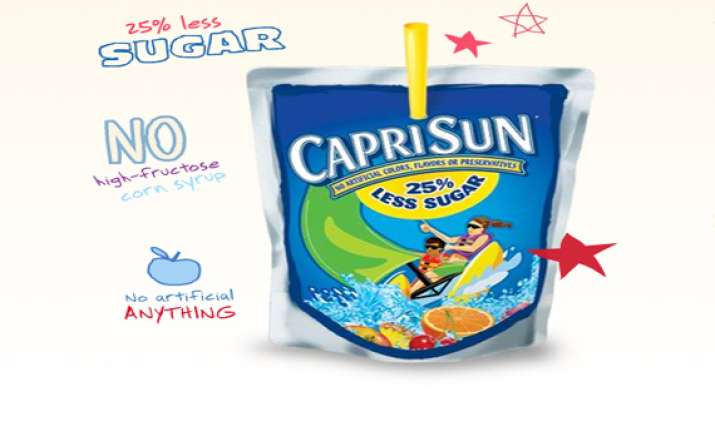 Hyderabad: Switzerland-based Capri-Sun yesterday announced the launch of its all-natural fruit juices for kids in the Indian market, where the beverages major sees huge potential for growth.
Capri-Sun has entered the domestic market in partnership with Hyderabad-based company SDU Beverages.
'With the second largest population in the world, India's beverage market opens up great potential for us. To establish Capri-Sun in India is a big challenge we know that ...but we also are sure it offers unlimited potential,' Capri-Sun CEO Carsten Kaisig told reporters.
A third of India's 120 crore plus population is 15 year-old or younger and that provides Capri-Sun unique opportunity to bring in the first all-natural kids drink here, he said.  
'With our licensee partner SDU Beverages, we have the opportunity to spread in the Indian market in which almost one-third are children under 15-years of age.  
'We have total annual retail sales volume of close to USD 2 billion. Capri-Sun is available in 110 countries. Around 6 billion pouches are produced every year and sold through our partners Kraft Foods in US, Coca
Cola Enterprises in Europe and now SDU Beverages in India.'
The all-natural fruit drink for kids in available in four flavours, and in the first phase it will be available in top nine cities across the country.