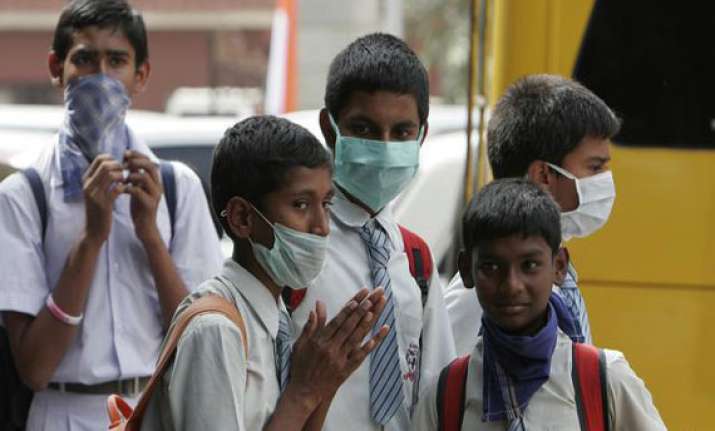 Jaipur: The dreaded swine flu has claimed one more life in Rajasthan, taking the death toll in the state to 12 since April 1.
A 65-year-old man Sua succumbed to the disease at JLN hospital in Ajmer yesterday, a state medical and health report said today.
Of these 12 swine flu related deaths in the state, three persons each died in Ajmer and Jaipur, and one victim each in Bhilwara, Rajsamand, Jodhpur, Nagaur, Bikaner and Pali, the report said.
Deceased included six each of men and women, all aged between 26 and 65 years.
Of the 156 suspected H1N1 patients who have been shifted to various government and private hospitals in the state, 23 tested positive.
Eleven swine flu afflicted patients were discharged after recovery from the hospitals.
The 130 patients with negative H1N1 report have been discharged from hospitals after effective treatment, sources said.
Swine flu affects human population after monsoon rains under high humidity after August, but this year due to frequent squall and rains since April, the dreaded virus crept in the atmosphere, the health department officials conjectured.
Three more swine flu suspected patients were being treated in private hospitals in Jaipur, and one in Udaipur, they said.