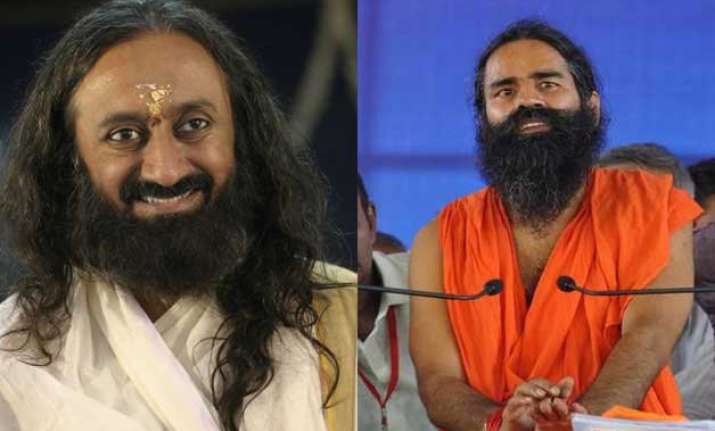 New Delhi: Spiritual guru Sri Sri Ravi Shankar and yoga guru Swami Ramdev today declined Padma awards, by writing and speaking to the Union Home Minister Rajnath Singh.
A press release from The Art of Living said: "In a telephonic conversation with Honorable Home Minister Shri Rajnath Singh, Sri Sri Ravi Shankar has declined the Padma award. Sri Sri said,  'I thank the government for considering me for the Padma award. There are many other deserving people. Instead of me, I would like them to honor someone else.'"
Yoga guru Swami Ramdev also 'politely' declined to receive the Padma Vibhushan honour this year, by writing a letter to Home Minister Rajnath Singh.
In a letter to the Home Minister, Swami Ramdev wrote: "I have come to know through various channels and newspapers that the Central government desires to honour me with Padma Vibhushan.  I express my earnest gratitude from the depth of my heart.
"I am a sanyasi and I consider it my sacred duty to work selflessly towards my sanyas dharma, alongwith rashtra dharma and seva dharma.  A sanyasi should be equivalent in both situations - insult and respect "samatwam yoga uchhayate (Gita)."
"I want to fervently request you, with politeness and gratitude, to confer this honour to any other great personality and oblige. Thanking you. Signed/Swami Ramdev"
The letter was released by Ramdev's personal secretary S. K. Tijarawala.