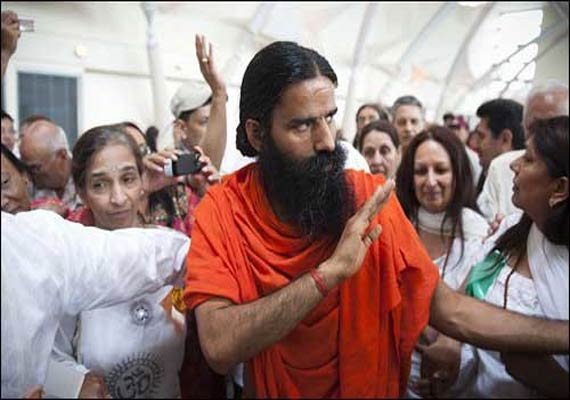 Allahabad, Nov 18 : Condemning the attack on his supporters by Youth Congress activists here, yoga guru Ramdev today said the party should "inculcate virtues of humility and discipline" among its cadre.

"A political party which has a nation-wide presence should inculcate the virtue of humility and discipline among its cadre...I was aghast upon being told that these were Youth Congress activists. What were they livid about? Am I an anti-national, anti-social element?" he told reporters on the concluding day of his two-day yoga camp here.

"Have I committed a crime by demanding that black money stashed away in tax havens be brought back to the country and utilised for the nation's progress?" the yoga guru asked. 
Shouting slogans like "Baba go back" and "RSS agent go back", YC activists yesterday blocked Ramdev's motorcade and showed him black flags at Medical Chauraha in the city. 

Traffic was blocked for about 15 minutes due to the demonstration during which some Ramdev's supporters got out of the vehicles and exchanged blows with the agitators. 
Defending his supporters who had clashed with the activists, he said "They had acted in self-defence against a group of hoodlums hell bent upon mischief."
"Some people stood before my vehicle, showing black flags and blocking traffic on the busy road...they began clambering on the car after which my supporters had to get out and ask them to get out of our way," Ramdev said.