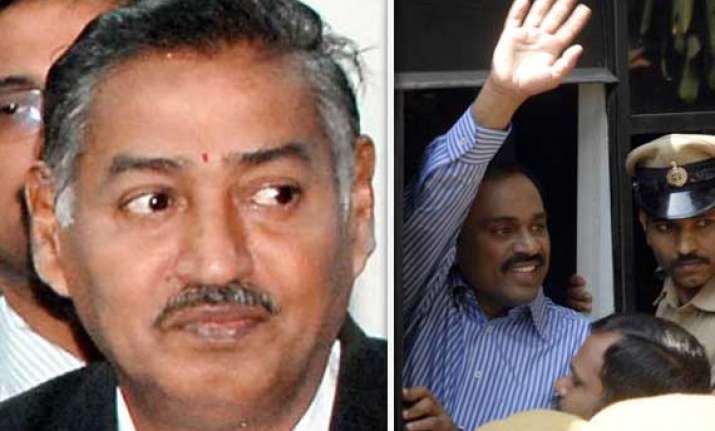 Hyderabad, June 9: The Anti-Corruption Bureau (ACB)  today registered a case against  First Additional Special Judge T. Pattabhirama Rao  and six others in the cash-for-bail scam in Andhra Pradesh, The Hindu reported.
Rao  was suspended by the then Chief Justice of Andhra Pradesh High Court Madan B. Lokur after the CBI unearthed evidence that he allegedly received money to grant bail to former Karnataka Minister G  Janardhan Reddy, in the case relating to illegal mining by the Obulapuram Mining Company.
It was alleged that  the judge Pattibhirama Rao was paid Rs. 2.87 crore by  Janardhan Reddy's aides.
The followers and relatives of the mining baron had initially bargained with the Judge for payment of Rs. 5 crore for granting bail to four persons but a deal was finally struck for payment of Rs. 10 crore.
As per the deal,  Janardhan Reddy, his brother-in-law B. V. Srinivas Reddy, suspended IAS officer Y. Srilakshmi and former Director of Mines V. D. Rajagopal were to be granted bail.
The CBI recovered a portion of the bribe amount from lockers of a nationalised bank in Hyderabad. After preliminary investigations it handed over the case to the ACB on Friday.
The anti-corruption agency also registered cases against two BJP MLAs from Karnataka, Gali Somasekhara Reddy, brother of the former Minister, and Suresh Babu, former judicial officer of Andhra Pradesh T. V. Chalapathi Rao,  Pattibharama Rao's son Ravichandra, Yadagiri, a rowdy-sheeter and Dasharath Ram Reddy.
They have been charged under provisions of the Prevention of Corruption Act and the Indian Penal Code.