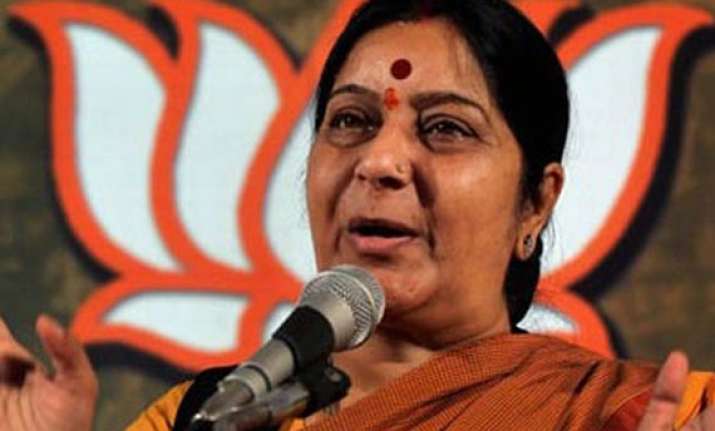 Bhopal: Bad weather and heavy rains forced an Air India flight with External Affairs Minister Sushma Swaraj on board to head to Ahmedabad today.
The weather later cleared and it landed safely here at around 3.15 pm.
"The pilot announced that due to bad weather, he will have to divert the flight to Ahmedabad," Swaraj said at a function to launch Pradhan Mantri Jan Dhan scheme, for which she had specially flown here.
"However, as on May 16, (when BJP-led NDA came to power at the Centre) the darkness vanished soon and the plane landed at Bhopal Airport," the minister said.
Chief Minister Shivraj Singh Chouhan also arrived for the program straight from Coimbatore where he had gone to scout investments ahead the Global Investors Meet.  Heavy rains coupled with strong winds lashed the city in the afternoon, uprooting trees and disrupting power supply.