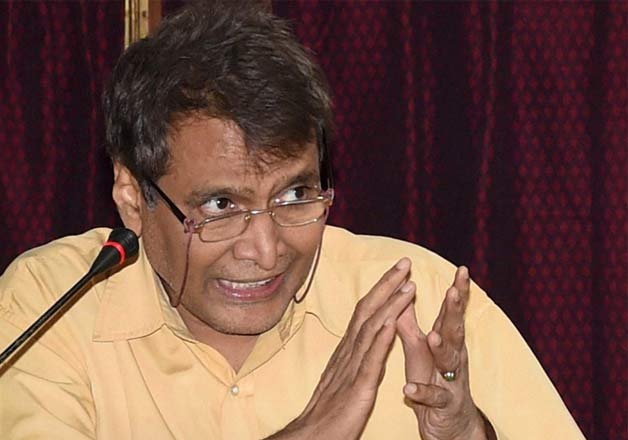 Kochi:  Lauding the contribution of Keralites working in the Middle East to Indian economy, Railway Minister Suresh Prabhu today asked them toINVEST  in the productive sectors of the state and suggested a 'gharwapsi' programme to bring back successful entrepreneurs.
Launching the website of Make In India - 'Make in Kerala' here, he urged the Kerala government to encourage only eco-friendly industry and organise "a gharwapsi programme" to bring back successful Malayali entrepreneurs from the Gulf for the state's economic development.
"Whatever business you are doing, should be environment friendly. (You) should not try to damage the environment because you have been given in abundance by the God ... We should continue preserving and conserving environment," he said.
Lauding the Keralites, particularly those working in the Middle East, for their hardworking nature, Prabhu said the expatriates should invest in the productive sector in the state which is blessed with "abundant natural capital and human capital" and asserted that the Make in India initiative launched by Prime Minister Narendra Modi was an apt platform for it.
"You must grow ... If you work together Kerala will be the richest state in the country," the minister said.
"... We must have a ghar wapsi programme to bring back successful Malayali entrepreneurs outside Kerala, particularly in the Gulf," the minister said praising Kerala business tycoons based in the Middle East.
Noting that India was the single largest destination for foreign remittance, Prabhu said, "India gets USD 70 billion remittance every year, far more than China, more than the Philippines and more than any other country."
"Who gives that money ? Most of the people are from Kerala. They are working all over... Toiling hard. I always tell people about contribution of Keralites to India's national development, to provide fiscal stability... It is well known.
"They work in 50 degree Centigrade in the Middle East. Because they want their family should be taken care of. I don't think there are more selfless people than the Keralites who are doing something at least for the national interest," Prabhu said.