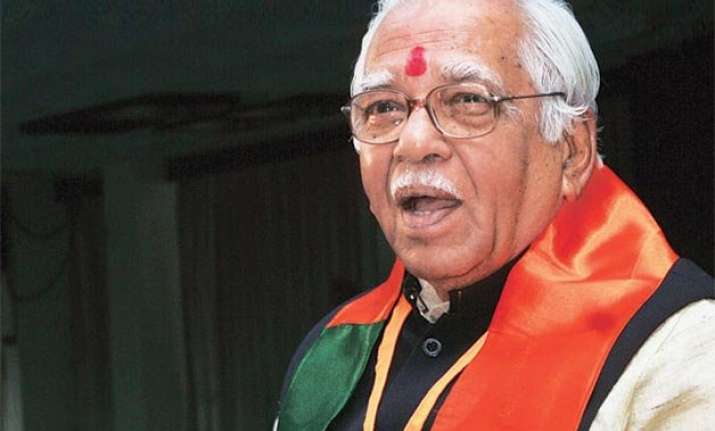 New Delhi: The Supreme Court on Friday rejected a plea seeking removal of Uttar Pradesh Governor Ram Naik for his alleged statement favouring construction of a Ram temple at the disputed site in Ayodhya.
 
A bench headed by Chief Justice H L Dattu disposed of the plea, filed against an Allahabad High Court order dismissing a similar petition, saying "continuance in office of Governor cannot be scrutinised in writ jurisdiction by a High Court".
 
Advocate Sanjay Parikh, appearing for NGO Citizens for Democracy, said the reported statement of the Governor was against the principle of secularism.
 
The plea also said the High Court had "erred in as much as it has overlooked the fact that the Governor has been making such statements in relation to construction of Ram temple at Ayodha on various occasions while addressing different groups of people and putting at stake communal harmony."
 
The appeal, challenging the January 12 order of the High Court, also said the High Court had failed to appreciate that such "irresponsible statements by the Governor" on an issue which is pending adjudication by the apex court was not only in "utter disregard of the constitutional post of a Governor but is also in complete neglect of the responsibilities of the post as the head of the State."
 
The PIL, filed in the high court, had taken exception to a statement reportedly made by Naik during his visit to Faizabad in December 2014 in which he had favoured construction of the temple at the disputed site in Ayodhya.
 
The high court had dismissed the PIL making it clear that the case did not fall under the purview of Article 226, which gave powers to High Courts to issue writs to governments and authorities regarding matters falling under its territorial jurisdiction.