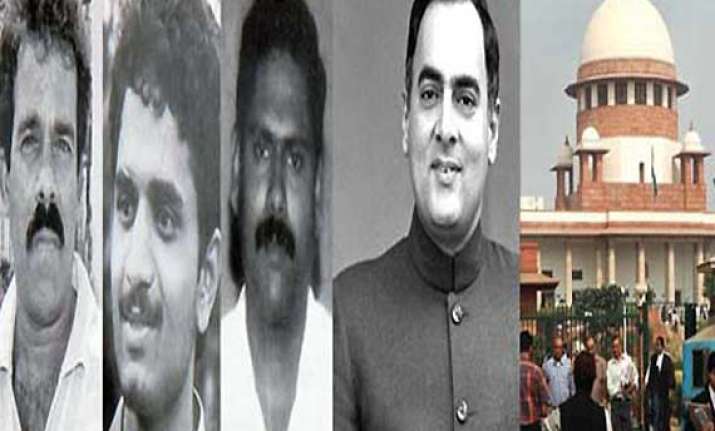 New Delhi: In a great relief for the killers of former Prime Minister Rajiv Gandhi, the Supreme Court today commuted the death sentence of three men convicted to life in prison and left it to the Tamil Nadu government to decide whether to release them by granting them remission.
Notably, the Centre had objected to the plea seeking the commutation of their death sentence, saying that the killers enjoyed the times they spent in prison.
The Centre had told the apex court that the convicts did not go through torture, agony and dehumanising experience during pendency of mercy pleas.
The convicts, Santhan, Murugan and Perarivalan, had petitioned against their death sentence, arguing that there had been an exceptional delay in a decision on their mercy plea.
A bench headed by the Chief Justice of India, P Sathasivam, today granted them mercy, rejecting the Centre's view that the convicts did not deserve it.
The Centre's lawyer, Attorney General Goolam Vahanvati, had said there was "not a word of remorse" in the convicts' petition for mercy.