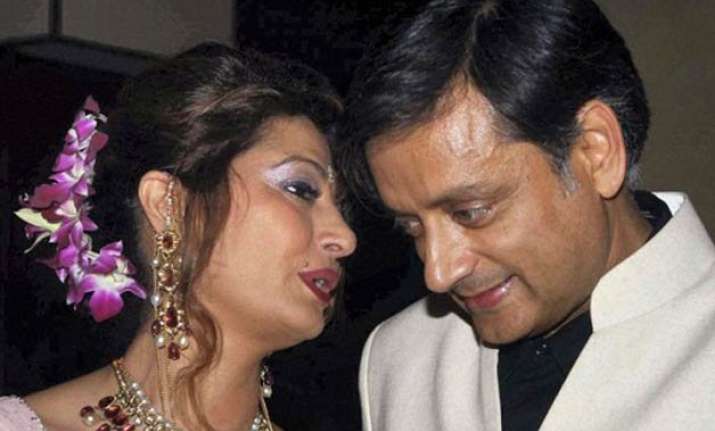 New Delhi: Delhi Police Commissioner B S Bassi surprised everybody yesterday when he disclosed that Sunanda Pushkar, wife of Congress MP Shashi Tharoor, was actually murdered.
Bassi made this disclosure nearly a year after Sunanda Pushkar was found dead in Delhi's Leela Hotel.
Bassi said that a case of murder had been filed against unknown persons in this case on January 1. The police registered the FIR two days after it received the report from the medical board, constituted to investigate Sunanda's death, on December 30, 2014.  
The medical board headed by Dr Sudhir Gupta had come to the conclusion that Sunanda died of poisoning.  The board, however, could not exactly identify the poisonous substance that was used to assassinate Sunanda.
Also Read: No instructions given by the Centre in Sunanda case: MoS Home
The investigation of Delhi Police has raised more questions than it has answered.
Here goes a list of 5 questions that Delhi Police needs to answer immediately if it wants to silence those who are raising fingers at their probe:
1. Why was FIR not filed for so long? Was it deliberate or under pressure?
2. Why was the opinion of the Doctor, who attended to Sunanda after her death in the hotel, not sought and submitted to the medical board headed by Dr Sudhir Gupta?
3. What about the two empty Alprax strips that were found from Sunanda's room? Were these empty strips planted to mislead the investigation because Sunanda's viscera tests didn't find any trace of Alprax.  
4. Why were mails sent to the AIIMS administration 'speculating' on the nature and probable cause of death?
5. Why was the IO( investigating officer) of this case  shunted out in the middle of the probe?