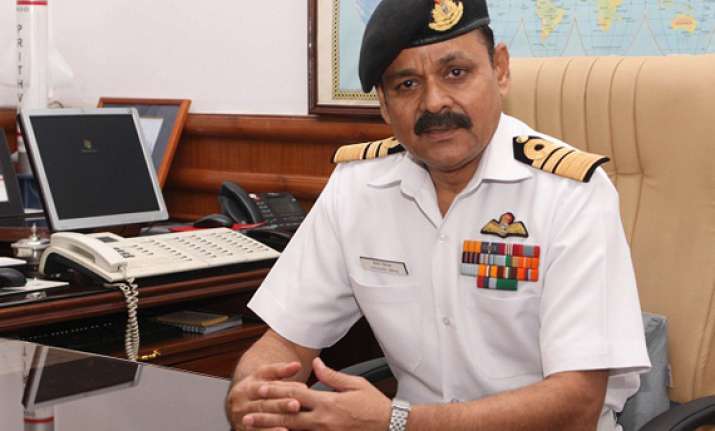 New Delhi: Western Navy Commander Vice Admiral Shekhar Sinha, who was superseded by Admiral Robin Dhowan in the appointment of Navy chief today, is understood to be unhappy and is contemplating putting in his papers.
Sources in the know said he could take the step at the earliest after being overlooked by the Government in the appointment of Navy chief after the sudden exit of Admiral DK Joshi in the wake of series of mishaps involving naval assets.
It is understood that he will soon write a letter to the Defence Ministry about his decision, the sources said.
Sinha was the senior-most Vice Admiral but he has been edged out, apparently because majority of the 14 mishaps, including two major submarine accidents, took place under his command during the last 10 months.