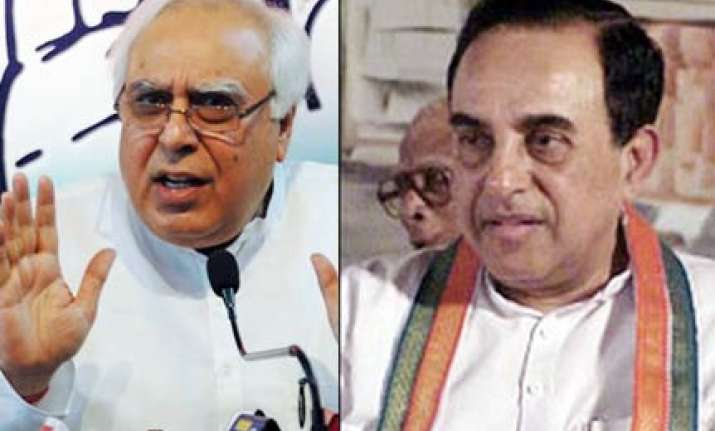 New Delhi, Nov 19 : Communications Minister Kapil Sibal said  here today that the question of sanction in 2G spectrum issue would come up only when the investigation is complete and Subramaniam Swamy cannot take over the role of CBI.
In an interview to an English news channel, Sibal said Swamy cannot consider himself the official investigating agency and under that misapprehension he is asking the Prime Minister to give sanction, which is not possible.  
Sibal, who has taken charge after A Raja was asked to resign, said: "The procedure is: if you want sanction, which is a legal term, it is to be given to the prosection and not to investigation. Sanction is necessay only when the investigation is compelte. There are two ways for investigation : either CBI or state police or through a magistrate. Subramaniam Swamy cannot take up that role." 
Sibal's comments come in the wake of Attorney General G E Vahnavati going to represent the government in the 2G Spectrum case before the Supreme Court tomorrow.