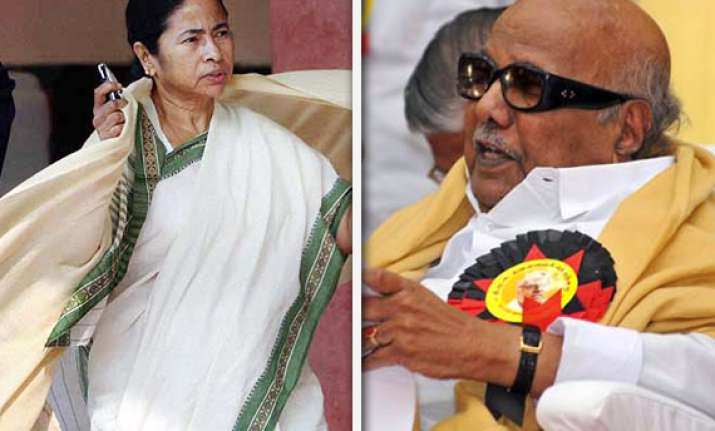 New Delhi, Dec 29: Certain regional parties, including some key UPA constituents, today joined hands in opposing the provisions in the Lokpal Bill for setting up of Lokayuktas in states, saying the move would undermine the autonomy of states.

Trinamool Congress and to some extent DMK joined BJP and some other parties like BSP, AIADMK, JD-U, BJD and the Left in opposing the provisions in Chapter III of the Lokpal and Lokayukta Bill which deals with states ombudsman.

Trinamool Congress strongly opposed the Bill, asserting that it seeks to encroach upon the authority of states and weaken the country's federal structure. It has six members in the Upper House where the UPA does not have a majority.

Party member Sukhendu Sekhar Roy said, "party leader (Mamata Banerjee) has directed us to oppose the bill to the extent" it seeks to encroach on autonomy of the states and "threatens" the federal structure of the country.

DMK, another important ally of the Government, too cautioned the UPA not to attempt a legislation which undermines states.

"I support the Bill on behalf of DMK. However, we need an explanation from the government. We are concerned to some extent. The Centre should not encroach upon or trespass into the territory of the states," T Siva (DMK) said.