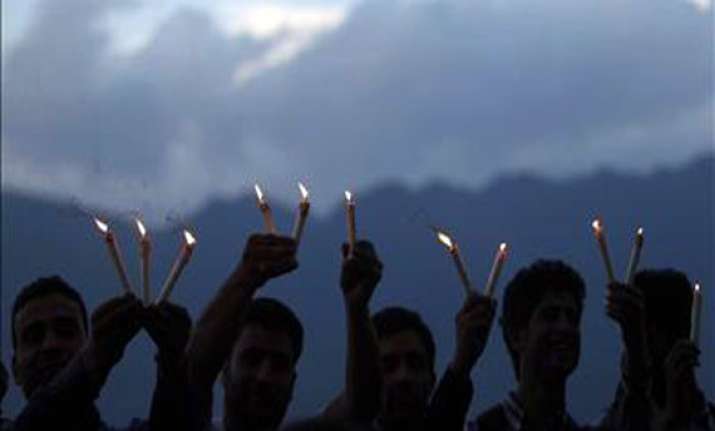 Srinagar, Dec 25: A group of Kashmiri students Monday evening staged a peaceful candle light protest in the heart of Srinagar to protest the brutal gang-rape of a 23-year old student in Delhi.
Holding candles in their hands, the students marched in the city centre Lal Chowk, shouting slogans against the rape of the student.
This is for the first time that Kashmiri youth have come out to express solidarity and sympathy with the rape victim.
In a statement, the students demanded speedy justice through a speedy trial in a fast track court in this regard.
They demanded special security at high sensitive places like coaching centres, schools and colleges. "Police should patrol in flying squad vans in sensitive areas," the statement said.
The students said the government should maintain action taken reports on such incidents in the state at Kunanposhpora (Kupwara) and Shopian.