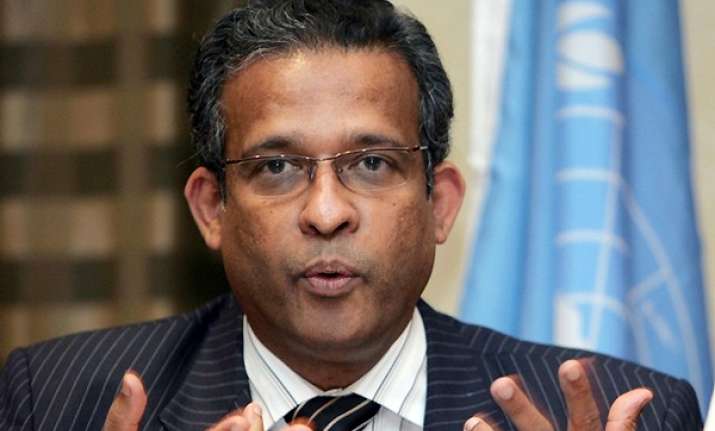 New Delhi, Mar 15: Sri Lankan High Commissioner to India Prasad Kariyawasam today apologised to Indian MPs for his remark  seeking to link several Indian MPs from tamil Nadu to the LTTE.

The High Commissioner was summoned to the External Affairs ministry after which he gave this clarification.

"I would like to apologise to MPs of Tamil Nadu if I have caused any discontent or concern or distress in their minds. I feel sorry about that,"  Prasad Kariyawasam told reporters.

The High Commissioner was  quoted by an Indian newspaper as saying that New Delhi should investigate Indian MPs sympathetic to the Tamil cause.

"That is not what I meant," Kariyawasam clarified, after meeting an official of the external affairs ministry where he was summoned to explain his remarks.

"What I meant say was the LTTE (Liberation Tigers of Tamil Eelam) lobby groups abroad and in this region carrying on a campaign of disinformation (against Sri Lanka)," he said.

This, he added, was aimed at disrupting the process of reconciliation in Sri Lanka following the end of the long-drawn war in 2009. He said when he referred to "investigation", he meant the Tamil lobby groups abroad, not Indian MPs.

Kariyawasam said the Indian foreign ministry official who met him "expressed very clearly the concerns of the Indian government" over his reported remarks.

Asked what stand he expected India to take at the Human Rights Council meeting in Geneva on the US-sponsored resolution on "war crimes" in Sri Lanka, the envoy was cautious: "India is a responsible country."