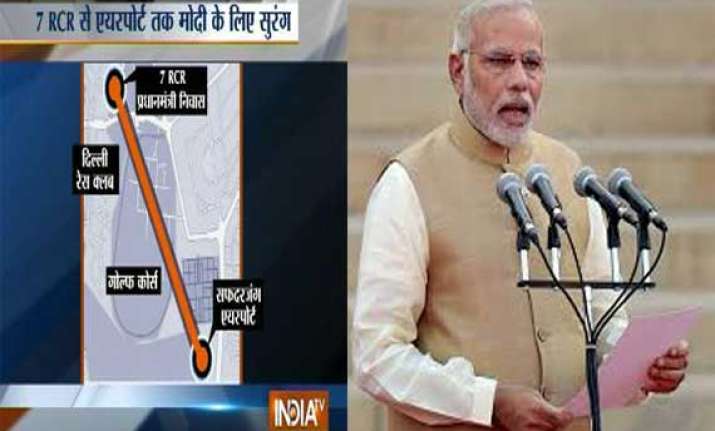 New Delhi: The government is planning to build an underground tunnel from the prime minister's residence at 7, Race Course Road to the nearby Safdarjung airport as Narendra Modi faces the highest threat level.
As of now the PM often takes a helicopter from this airport to reach places in and around Delhi as well as to go to the IGI airport to catch a flight.
His short movement -- via Kemal Ataturk Road, Safdarjung Road and Aurobindo Marg-- causes traffic to be held up.
The tunnel, said sources, is meant for use as an emergency exit, but may also be used for the PM to reach Safdarjung and minimise inconvenience caused to motorists.
The entire plan is being conceived and implemented by the PM's security wing.
While PM's residence -- a complex of three bungalows, collectively known as 7, RCR -- and Safdarjung airport are about 3km apart and a tunnel link, while enhance his security, would cut back on traffic restrictions.
The proposed new link may even be partially underground -- from PM house to beyond Kemal Ataturk Marg -- and then an overground drive to the chopper hangar behind Rajiv Gandhi Bhavan.