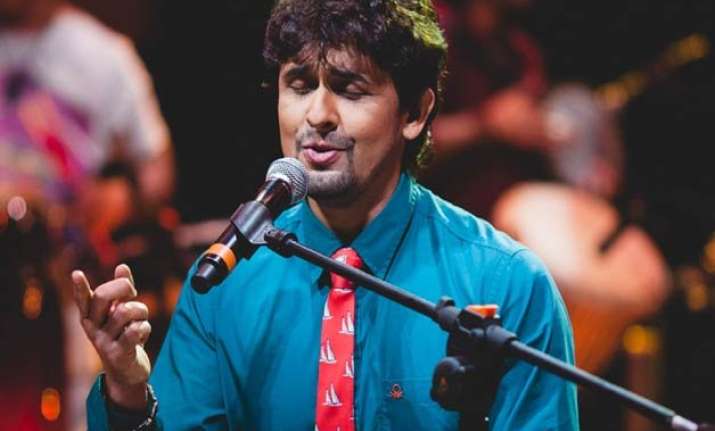 New Delhi: Renowned bollywood singer Sonu Nigam has landed himself in trouble after he raised his voice in support of AAP leader Kumar Vishwas.
The channel had broadcast a video of Kumar Vishwas during the suicide of a farmer Gajendra Singh during an AAP rally in which Vishwas was seen saying off the mic 'latak gaya?'.
Nigam on his part tweeted out a video which gave another perspective to the issue which gives the poet-turned-politician a clean chit.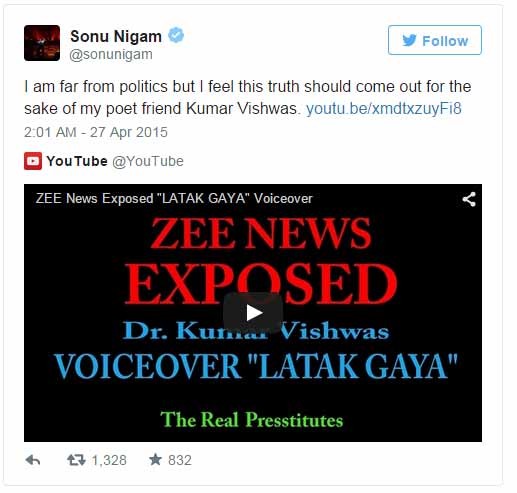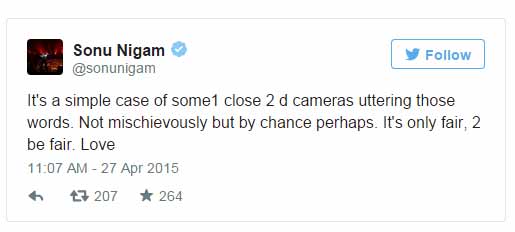 After Nigam's tweet, the channel, which is also involved in film production has decided to ban the singer from all its future projects. The singer even tweeted about it. The group owning the channel will reportedly not buy any music with 'Sonu Nigam songs' as they have put a ban on him.
Nigam on Tuesday confirmed the news and said that the particular channel has indeed banned him and refused to produce or buy any music which has him associated with it.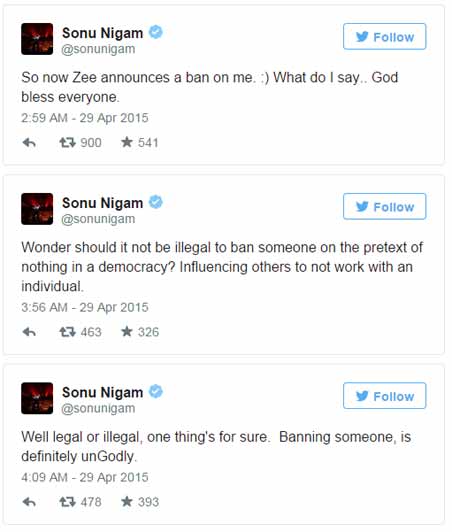 The singer further added, "Wonder should it not be illegal to ban someone on the pretext of nothing in a democracy? Influencing others to not work with an individual. Well legal or illegal, one thing's for sure. Banning someone, is definitely unGodly."
Sonu Nigam, however, has received huge support on social media including Twitter.