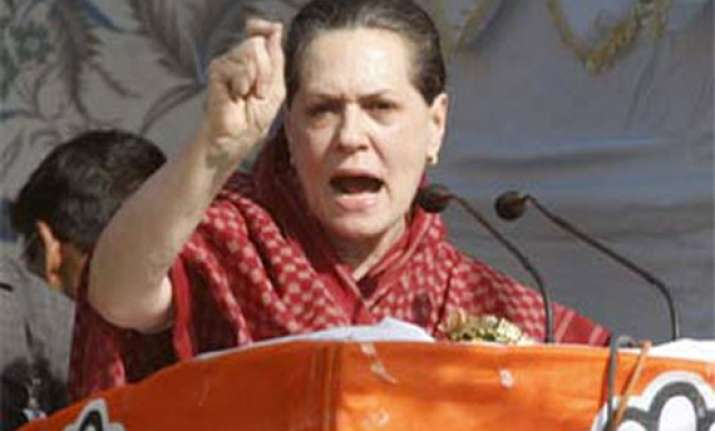 Dehra Dun, Jan 17 : Congress President Sonia Gandhi will address election rallies at Roorkee and Tehri today in Uttarakhand, which goes to polls on January 30. 
Gandhi arrived at Jollygrant airport here Monday  evening and went straight to the Raj Bhavan for the overnight stay. 

The Congress President will first address a rally in Roorkee in Haridwar district and then leave for Tehri for another rally in the BJP-ruled state.

This is her first trip to Uttarakhand for the upcoming Assembly elections.

On earlier occasions, Gandhi could not address a public rally at Gauchar in Garhwal region in November last year due to health reasons.

She again failed to turn up at Haldwani early this month due to poor weather conditions.