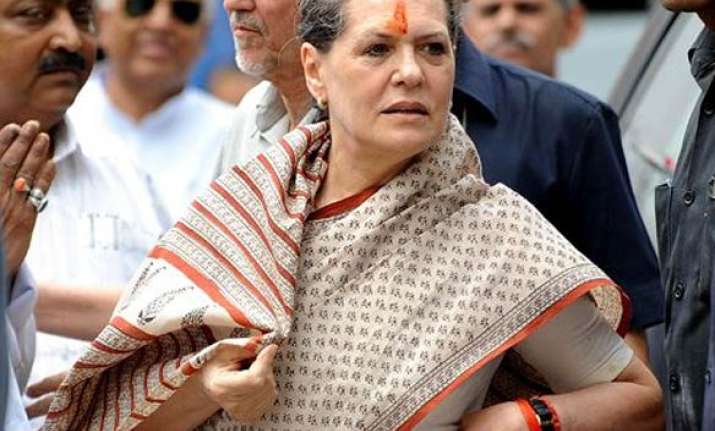 New Delhi, Apr 7: Declaring that there were no two views on the need for combating corruption, Congress President Sonia Gandhi today appealed to Anna Hazare to give up his fast, assuring the Gandhian that his views would receive government's "full attention".

"I am pained by Anna Hazareji's fast-unto-death. The issues he has raised are of grave public concern. There can be no two views on the urgent necessity of combating graft and corruption in public life," she said in a statement.

In the backdrop of Hazare resorting to the protest action since Tuesday to demand an effective Lokpal Bill, Gandhi said that she believed that the laws in these matters must be effective and "must deliver the desired results".

"I am sure that Hazareji's views will receive the government's full attention as we move forward to fight this menace", said Sonia.

Late in the evening, Anna Hazare rejected Sonia's appeal saying that she should ask the UPA government to enact the Lokpal Bill at the earliest.