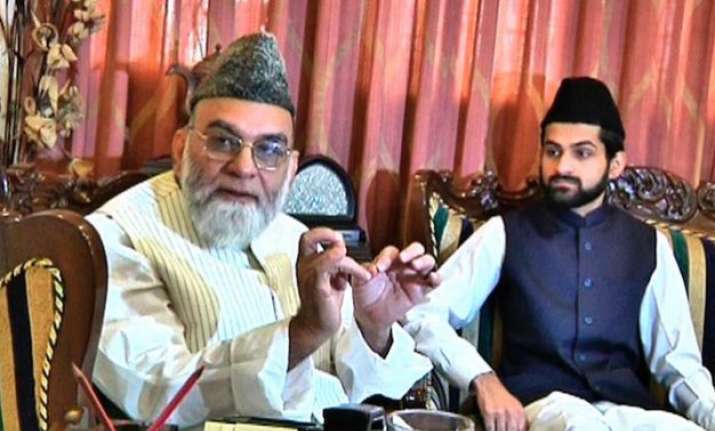 New Delhi: Shahi Imam of Delhi's Jama Masjid, Syed Ahmed Bukhari, has denied that his son Shaban Bukhari is marrying a Ghaziabad based Hindu girl.
"These reports are a bundle of lies and an attempt to defame the Shahi Imam and his family ahead of the Uttar Pradesh Panchayat polls," Bukhari was quoted as saying by ummid.com.
According to this report, Bukhari also termed it a conspiracy by a 'Muslim leader' who is a minister in the Akhilesh Yadav government in Uttar Pradesh.
Bukhari, however, confirmed that Shaban is scheduled to get married in November.
"Shaban Bukhari is engaged with a practicing Muslim girl belonging to a religious family. The girl is a student of Islamic studies and is also memorising the Holy Quran," he told ummid.com.
Earlier, media reports had said that Bukhari's son was getting married to a Ghaziabad based Hindu girl who agreed to convert to Islam.
These reports had also claimed that the girl has already started studying verses of Quran. It further claimed that Shahi Imam was against the marriage but relented after the girl agreed to convert to Islam.
Last year, Shaban was formally anointed as the Naib Imam, or the vice Imam, of Jama Masjid by his father during a ceremony in the national capital.