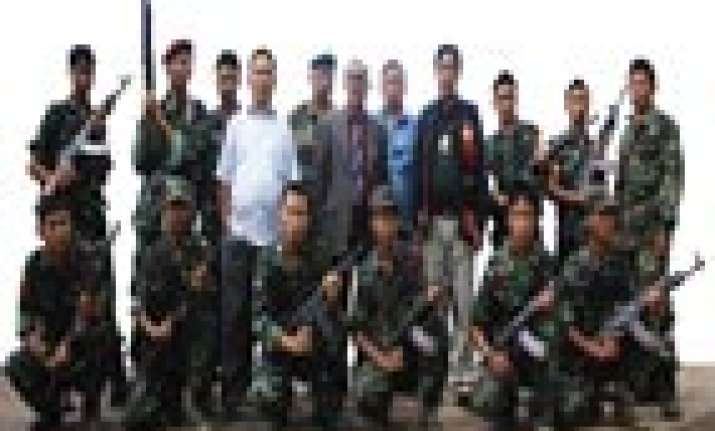 Itanagar, May 23: The insurgency problem in Eastern Arunachal districts could be resolved only after a permanent solution of the vexed Naga issue was reached, outgoing Governor Gen (Retd) J J Singh said today.
"The problem of Arunachal is directly linked with Nagaland and the Centre should immediately resolve the Naga issue to bring peace and normalcy in these districts," he suggested while interacting with mediapersons at the Raj Bhawan here.
"The people of three Eastern Arunachal districts - Tirap, Changlang and Longding, are living under fear due to presence of cadres of both factions of NSCN which are resorting to kidnapping, extortion and factional feuds," the governor said.
Stating that the government had done everything to build confidence among the people, he said that a crackdown on insurgents could only be possible with popular support.
Stating that insurgency in North East was going out of fashion, the former army chief said that the problem could be resolved if the Centre and respective state governments implemented the surrender policy in the right perspective.  
"We have not implemented the surrender policy in the right manner so as to attract the cadres to shun violence and join the mainstream," he said.
The surrender policy, he said, should be viable incorporating a suitable package like training, necessary grants and skill development for the surrendered cadres to start new self employment ventures.
The governor who served the state for the last five years said that the major challenges he faced was on the security and law and order front.
"I am fortunate that there were no major disturbance in the border between China and India and the law and order in the state was by and large remained peaceful.  He also said that his government in the last few years could minimize the bandh culture in the state and unlawful activities came down significantly with the 'iron fist in velvet gloves' policy.
"I am very fortunate to have been at the helm of affairs during a historical phase of development in the state in all spheres. I will leave my heart, which was embedded with the people, in the state," the governor said.