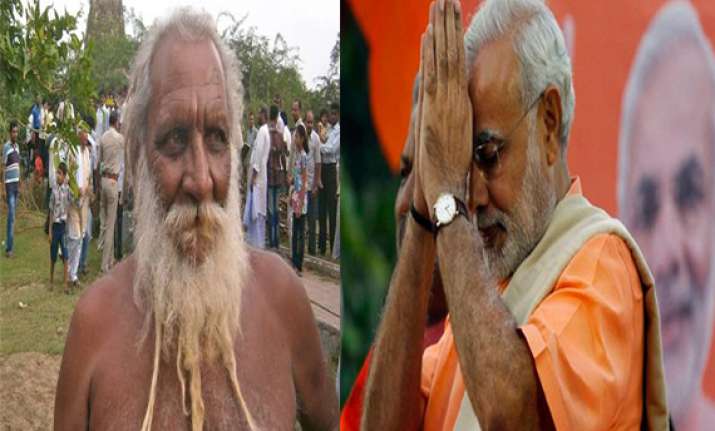 Unnao/Gandhinagar: The gold digging has turned nastier. The media-shy sadhu Sobhan Sarkar today sent an open letter to Gujarat chief minister Narendra Modi criticising him for making fun of his "dream" about 1,000 tonnes of gold lying beneath the ruins of a fort.
The sadhu challenged the BJP leader to an open debate, and listed out issues as diverse as Ramdev's land grabbing to Tehri Dam, to Bofors guns and the Ram Sethu.
Soon after, Narendra Modi tweeted from Gandhinagar: "Lakhs of people have faith for the last several years in Sant Sobhan Sarkar. I offer my obeisance (pranaam) to his tapasya(penance) and tyaag (sacrifice)"
Modi further tweeted: "I request the govt of India to issue a white paper on black money stacked in foreign countries and reassure the people."