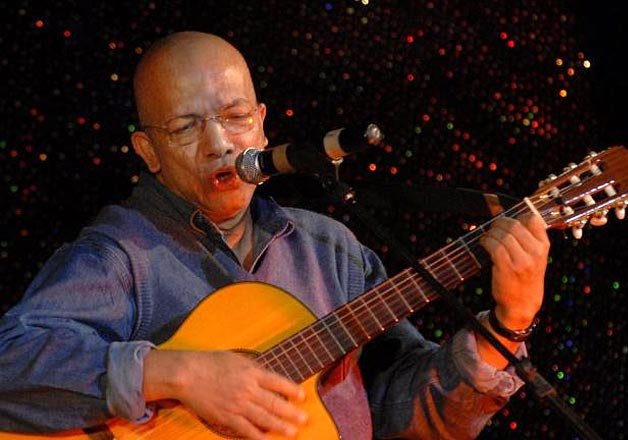 Mumbai: Former TMC MP and national award-winning musician Kabir Suman has claimed that his  Facebook account was blocked on late Thursday after he shared a post in support of 2001 Parliamentary attack convict Afzal Guru.
Suman's song which eulogised Afzal Guru, was written in favour of the arrested JNUSU leader Kanhaiya Kumar and other JNU students while at the same time condemning the way Afzal Guru was killed.
"I had written a song in support of JNU. It was on the lines of 'I am with you JNU'. It was just a couple of lines. A few days ago, I had posted the lyrics… In 2014, I had written another song about the way Afzal Guru was hanged. I had never decided on the tune… it was just words. I had posted this as well," Suman told a news outlet.
Soon after posting the lyrics of the song, the Bengali singer received notification saying that his Facebook account was down.
"When I logged into Facebook the day before yesterday (Thursday), I found that the posts have been removed. A notification from Facebook said what I had uploaded was not in keeping with its guidelines and thus, I have been blocked for 19 hours," he added.
Having received continuous backlash from fellow Facebook users, the giant social networking had to temporarily take down his profile in order to contain the agitation the song was stirring, cyber experts revealed.
Facebook has since late Friday night reactivated the singer's account.
According to reports, singer's fans and close associates have pointed fingers towards the Central Government for this blocking. The fans accused the BJP-led NDA government for such treatment to an artist, reports claim.