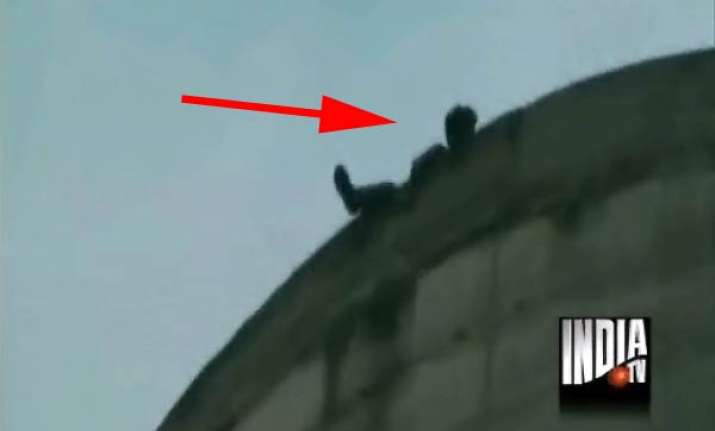 Hoshiarpur, Punjab, Jun 30 : A Sholay-style drama was enacted by a textile trader here on Wednesday evening, when he climbed atop a water tank and threatened to commit suicide.

Police said, Rakesh, the businessman, was deep in debts and was being hounded by creditors. Rakesh began threatening from atop the water tank that he would commit suicide if the creditors demanded money.

After a lot of persuasion and tact, the police managed to bring Rakesh down putting an end to the drama.