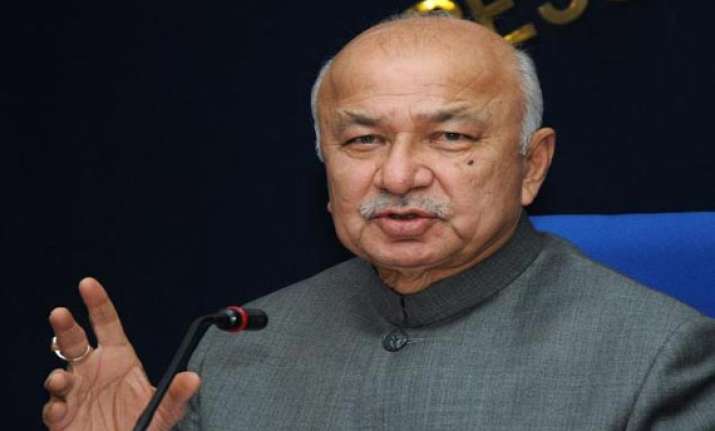 New Delhi: Home Minister Sushilkumar Shinde is unlikely to visit Patna tomorrow as announced earlier due to non-availability of Bihar Chief Minister Nitish Kumar.
Shinde will not visit Patna as Kumar has some prior engagement, forcing the Home Minister to cancel his trip, sources said.
The Chief Minister is expected to travel to Delhi on Wednesday when he and the Home Minister will meet and review the law and order situation in Bihar in the wake of multiple blasts in Patna yesterday that so far claimed six lives.
Instead of Shinde, Union Home Secretary Anil Goswami and other senior officials will visit Patna tomorrow and take stock of the situation there.
Earlier in the day, Shinde said he would visit Patna tomorrow to asses the situation there.
"I will review the situation in Patna tomorrow. It is premature to say anything about the blast now as investigation is still going on," he said.