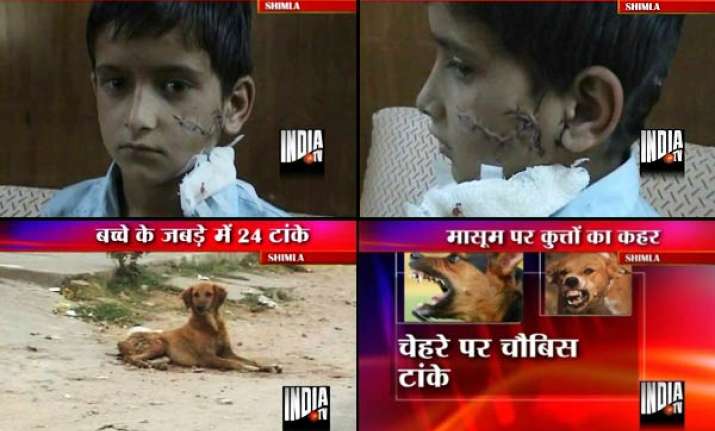 Shimla, May 24: Ten-year-old Satish never thought in his wildest of dreams that he would be the target of a pack of stray dogs in Shimla.
 
Three to four stray dogs ferociously  attacked him  while he was playing in the street. The dogs bit into his jaw , head and other parts of the body.
 
The boy was taken to Indira Gandhi Medical College here, where he was given anti-rabies vaccine. He had to undergo 24 stitches on his face and head.
 
Two plastic surgeons worked on him and the boy is now out of danger, says Dr K S Rana, medical superintendent of IGMC.
 
Stray dogs have become a menace in this hilly retreat.