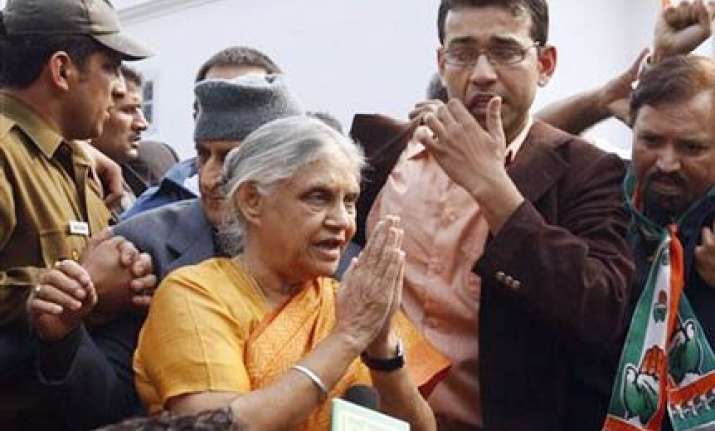 London, Oct 15: England, Scotland and Australia were close to pulling out from the Commonwealth Games, but for the last minute intervention of Delhi Chief Minister Sheila Dikshit to salvage the event, a top British Games official has revealed.
"She really did kick shit" that is how Dame Kelly Holmes, President of the Commonwealth Games England, put it.
"Every day for two weeks we had board meetings and conferences. It was close, of course it was," 'The Guardian' quoted the British official as saying on just how close the team were to pulling out of the competition.
"It was only when the Chief Minister of Delhi, Sheila Dikshit got involved with the organisation of the Games at the last minute that Britain made the decision to go ahead," Holmes said.
Until then, Holmes said the England team was close to withdrawing due to persistent reports of mismanagement, unhealthy living conditions in the Games Village and potential security hazards.
It was not England alone, both Scotland and Australia had been on the brink of deciding to withdraw, and Holmes thinks England's absolute decision to go ahead led to other countries following their lead.
In retrospect, Holmes said that if the Delhi Commonwealth Games operations, structure and chain of command had fallen in place a week earlier, "It would probably have been the best Games, there ever have been".
The British official lamented that last minute rush to give finishing touches to the Games arena as well as security concerns had led to a number of top British competitors crying off.
"It is a shame because I think a lot of athletes pulled out because of what they heard before," she said.
But it was not all brick-bats from Holmes who after Thursday's dazzling closing ceremony said, "The bond that these athletes have got now is just incredible. I've been in the village a couple of times and the buzz around the team, it reminds me of Sydney in 2000."
Guardian was not alone. "India has every right to be proud after a torrid build-up," said the 'Daily Telegraph'. PTI