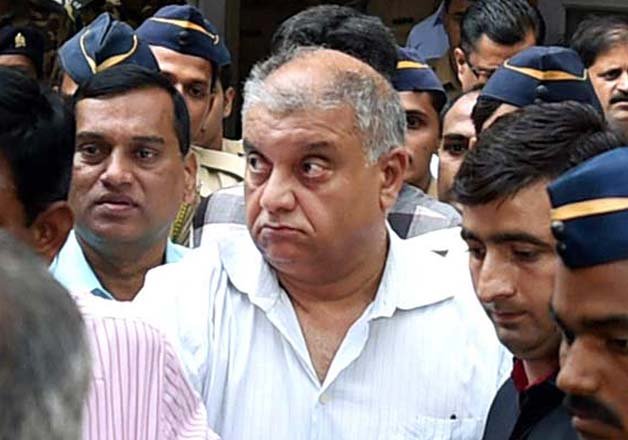 Mumbai: Sheena Bora was killed as her relationship with Rahul was disapproved of by the latter's father Peter Mukerjea and his wife Indrani, the CBI said in its charge sheet against the former media baron filed in court today.
Both Indrani and Peter were part of the plot to murder her, the CBI charge sheet claims.
The agency submitted the charge sheet, running into 500 pages and listing 52 witnesses, before Additional Metropolitan Magistrate R V Adone.
"We have mentioned in the charge sheet that the process of separating Sheena and Rahul had started since 2009 and as they did not budge, the duo (Indrani and Peter) planned to kill her," a CBI official said.
Peter, whose wife Indrani is the prime accused in the case, was arrested on November 19 for his alleged role in the murder conspiracy. He was in CBI custody for two weeks.
On November 19, CBI had filed a charge sheet against Indrani, her former husband Sanjeev Khanna and former driver Shyamvar Rai for murdering Sheena and disposing of her body.
According to the official, the charge sheet filed today did not mention details of the financial transactions and the agency is likely to submit another charge sheet in future.
As per the charge sheet, Indrani and Peter were unhappy with the relationship between Sheena and Rahul and they had told their friend Pritul Sanghvi that 'this relationship was not correct'.
Sheena (24), Indrani's daughter from an earlier relationship, was allegedly strangled in a car by Indrani on April 24, 2012 and her body was burnt before it was dumped in a forest in adjoining Raigad district of Maharashtra.
In the charge sheet, CBI cited call data records it has collected to state that Peter spoke to Indrani on April 24 at around 12:24 PM for 1329 seconds and again at 1:36 PM for 242 seconds and that they exchanged messages as well.
Indrani again spoke to Peter for 924 seconds after Sheena's body was disposed of the next day.
CBI has also mentioned two mails, written by Sheena to her close friend, in the charge sheet. In her first mail written on August 26, 2009, Sheena said that Indrani tried her level best to influence her higher-ups at her workplace to ensure that she loses her job.
In the second mail written two days later, Sheena referred to Indrani as a 'bitch' and a 'witch' saying how non-supportive she was.
Sheena was working with Mumbai Metro before she went missing in April 2012.
In the charge sheet, CBI has also detailed a comparison of money given to Sheena and Vidhie (Indrani's daughter with co-accused Khanna) from 2005 to 2007, which suggested that Vidhie got more money.
Meanwhile, a statement of a key witness, detailing Peter's alleged role in the conspiracy, was submitted to the court in a sealed envelope today.
The court then transferred Peter's case to a sessions court where it is likely to come up on February 29.
Though the charge sheet did not mention details of the financial transactions, CBI, which took over the probe from Mumbai Police late last year, had earlier said the financial transaction was the motive behind Sheena's murder.
While Peter (59), Khanna and Rai are lodged in Arthur Road prison here, Indrani is in women's jail at suburban Byculla.
(With PTI inputs)