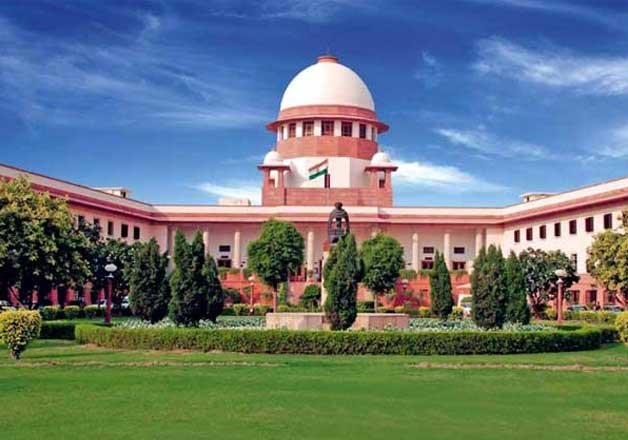 New Delhi: The Supreme Court on Wednesday witnessed an unprecedented scene when a lawyer shouted slogans inside the court room during the hearing of the case pertaining to the violence in Patiala House Court.
A bench, comprising justices J Chelameswar and A M Sapre, was taken aback when a lawyer, later identified as Rajiv Yadav, raised slogans inside the jam-packed court room. At that time, the bench was hearing the arguments of advocate RP Luthra, appearing for an intervenor, blaming the violence as an "outcome of instigation" due to the alleged anti-national event in the university a few days ago.
Taking the incident very seriously, the bench asked "who is this gentleman who shouted just now? Bring him forward." When no one responded, the bench said "this behaviour from an advocate cannot be appreciated and it is not an appropriate platform for making political statements." "We must also place it on record that while the proceedings were going on in the morning, there was considerable amount of concern and agitation among the members present in the court hall.
"At some stage, there was certain commotion as one of the members present shouted certain slogans at a pitch which is not normally permitted in the Court," the bench said while recording the incident in its order.
Around 20 minutes later, the court security personnel brought in advocate Rajiv Yadav, who had fled from the court room after raising slogans, and presented him before the bench. Yadav then tendered an unconditional apology, which was recorded by the bench which also warned him against such behaviour.