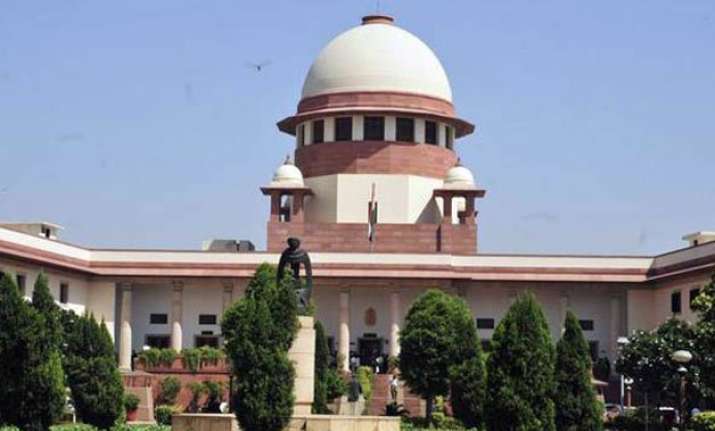 The Supreme Court on Wednesday restrained all high courts from entertaining any petition challenging validity of Constitutional Amendment Act and National Judicial Appointments Commission (NJAC) Act meant to replace the two-decade-old collegium system of judges appointing judges.
"No high court will proceed with the matters relating to the constitutional validity of these laws," a three-judge bench headed by Justice A R Dave said. The bench also said that it will decide later as to whether these petitions are maintainable or not and if they should be referred to a larger bench. Attorney General (AG) Mukul Rohatgi, appearing for the Centre, vehemently opposed the submissions seeking a stay on these legislations saying these are "premature" as the Acts are yet to be notified.
"The challenge is premature as the Acts are not even notified and hence the question of interim order(of stay) does not arise," the AG said, adding, "The passing of an Act is irrelevant. What is important is the date of notification." Senior advocate Dushyant Dave, who sought intervention on behalf of the Supreme Court Bar Association (SCBA), supported the Central government saying the present legislation is a "brilliant mixture of executives, judiciary and the civil society".
He also said that the functioning of the present collegium system has always been shrouded in secrecy. Senior advocate T R Andhyarujina also supported Centre's stand on the issue saying, "In no country of the world this system of judges appointing their brethren is operating". The bench also comprising justices J Chelameswar and Madan B Lokur, has now fixed the hearing on the batch of petitions for March 17.
On Tuesday, the apex court commenced the hearing on the validity of the Acts. The Centre, while defending the Acts, had "vigorously" opposed the pleas saying the new system will strengthen the system rather than weaken it.
During the arguments, senior advocates Fali Nariman and Anil Divan, who were appearing for Supreme Court Advocates-on- Record Association (SCAORA) and an advocate respectively, had alleged that the NJAC Act would take away and knock down the independence of judiciary. Rohatgi had countered their contention and termed the apprehension of the other side as "alarmist" and said that "there was no basis to say that executive will gang up".