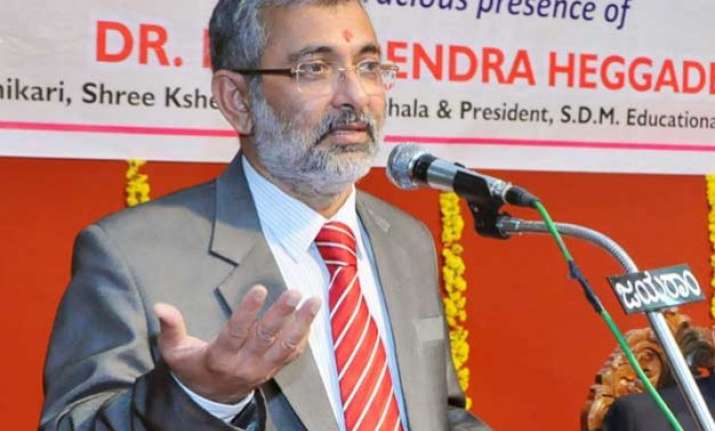 New Delhi: A sitting Supreme Court judge Justice Kurien Joseph has declined to attend a dinner invitation from Prime Minister Narendra Modi. 
Justice Kurien has pointed out that  since he will be in Kerala for religious ceremonies, it won't be possible for him to attend the PM's dinner for judges on Saturday.
Justice Kurien Joseph has written a letter to Prime Minister Narendra Modi expressing his reservation over the All India Chief Justices Conference that was convened on Good Friday.
In his letter addressed to the Prime Minister on April 1, Justice Joseph noted that the conference should not have been held on Good Friday, a day considered holy for the Christian community.
ALSO READ: Nothing wrong in working on Good Friday, Jesus will bless them: Justice KT Thomas
"That no important programmes are held during sacred and auspicious days... though we have holidays during that period as well," it reads. 
Justice Joseph wrote the letter in response to a invite by Modi for a dinner fixed for Saturday after he failed to persuade Chief Justice of India HL Dattu for not holding the conference on Good Friday.
"I know it is too late to reschedule the events. I request your Honour to kindly have in mind these concerns also while scheduling events and benevolently show equal importance and respect to the sacred days of all religions which are also declared as National holidays," he wrote.
Also Read: Good Friday meet row: Who is Justice Kurien Joseph?
Top three Supreme Court judges - including the Chief Justice of India - and 24 Chief Justices of High Courts from across the country are attending a two-day conference in the capital which began yesterday on Good Friday.
In a letter addressed to the CJI on March 18, Justice Joseph had questioned the timing of the conference.
The judge said he would be away in Kerala, 'committed on account of the holy days when we have religious ceremonies and family get together as well'.
The letter said, "I may with deep anguish bring to your kind notice that such an important conference shouldn't have been held when some of us, who are otherwise expected to be part of the event, are otherwise committed on account of the holy days when we have religious ceremonies and family get- together as well."
In a strong worded reply to Joseph, CJI HL Dattu said that institutional interest should be preferred over individual interest and stressed on the need of striking a balance between needs of the institution and family commitments.