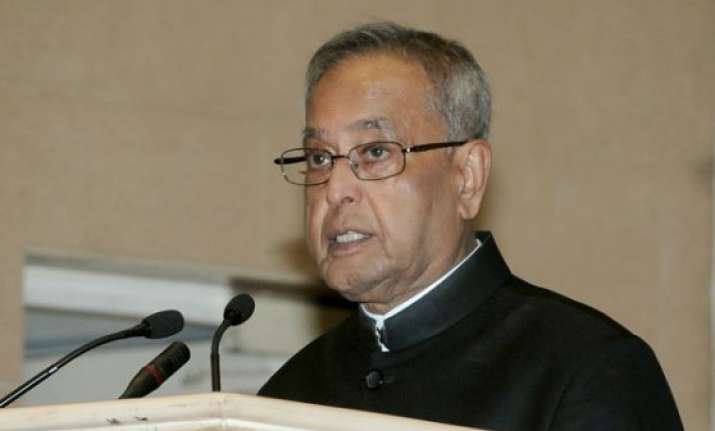 Hyderabad: Emphasising that sanitation remain the first challenge for urban administration, President Pranab Mukherjee said clean environment is the 'right of every citizen' and it should be treated as a 'non-negotiable requirement'.
Speaking at the valedictory function of 11th Metropolis World Congress 2014 here, the first major conference hosted by Telangana state, Mukherjee said urban India faces a backlog in the provision of basic amenities and infrastructure.
"About nine percent of urban India does not have access to safe drinking water and 12.6 per cent have no toilet facilities," the President said on Thursday.
He said a clean city is the first and foremost parameter of equity as he lauded the recent initiative of the Centre in this regard.
"A clean city is the right of every citizen. Urban administrators must treat cleanliness as non-negotiable requirement. They must make a paradigm shift from waste- dumping to waste-processing. Garbage must be seen as a resource," he said.
The President said the Centre has launched a massive campaign called 'Swachh Bharat Abhiyaan' which seeks to provide sanitation facilities to all and clean urban India in the 4041 statutory towns by 2019.
Mukherjee also highlighted issues of city planning like traffic management, pollution, safety, public transport, housing.
"Pollution is another huge challenge in cities today. The focus must be on prevention rather than mitigation of pollutants, apart from creating lung spaces and green cover, we must encourage people to adopt energy efficient technologies," he said.
Mukherjee warned that unless greenery and conservation is included in the policy-making and planning stage itself, the "green deficit will always remain huge and impossible to fulfill.