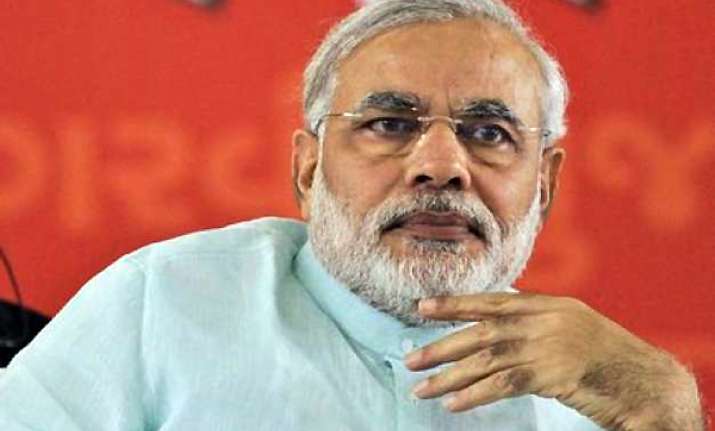 Ahmedabad, Dec 19: Gujarat Chief Minister Narendra Modi on Sunday said that the response to his 'Sadbhavana mission' was a slap in the face of those who want to tarnish the image of the state.

"The huge support of the people to the 'Sadbhavana (harmony) mission is an answer to those who devise plots to tarnish the image of Gujarat. We have left behind the venoms of communalism and casteism. We have adhered to the values of peace, unity and harmony," he said after concluding his one-day fast as part of the mission in Surat today.

"People who play vote-bank politics cannot realise the power of Sadbhavna Mission, because they don't want real development. I don't waste time behind those who are inclined to see Gujarat with negative mentality. I want to put India on the track of Sadbhavna," he said.

Modi also warned his detractors not to create trouble for Gujarat.

"People of Gujarat will not tolerate the defamation drive launched by anti-Gujarat elements. People have power to answer the anti-Gujarat elements in a democratic way and their answer is manifested in their support shown to the Sadbhavna Mission," he said addressing the gathering at Surat's Vanita Vishram ground.

"These elements have gone a long way and are even misusing constitutional organisations to defame us. Gujarat never troubles anybody but it also knows how to give a tough answer when it is being troubled by somebody," he added.

Modi announced development projects worth Rs 2,100 crore for Surat including a BRTS (Bus Rapid Transport System) project and construction of new bridges.

Donations worth Rs 30 lakh was collected on the occasion for the Chief Minister's Kanya Kelavani Nidhi (Girl Child Education Fund).

To counter Modi's fast, Gujarat Congress leaders too organised a day-long fast headed by Union Minister of State for Road Transport and Highways Tushar Chaudhary.

The fast was held at Punagam where over 1500 people gathered with black flags and shouted anti-Modi slogans.