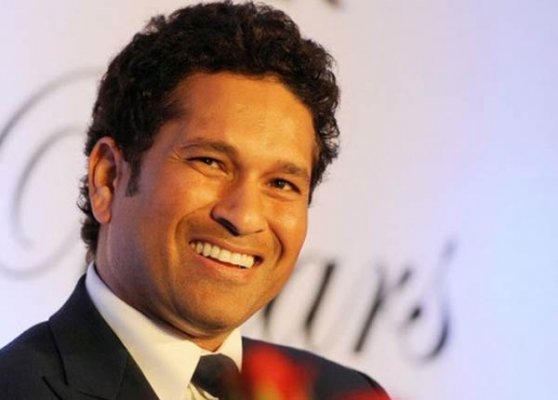 New Delhi: Cricket icon Sachin Tendulkar today called for taking forward Prime Minister Narendra Modi's resolve of a 'Swachh Bharat Abhiyan' as he said that clean surroundings should be complemented with the creation of a healthy individual.
"Outdoor sports and activity is very essential as this ensures that the health of the nation remains good. As our Prime Minister has given a call to all of us to create a clean India, I would urge you to also build a healthy body. Clean surroundings and healthy body keep the nation fit," Sachin said as he flagged-off the CRPF 'Run for Unity' half-marathon from the JLN Stadium here.
Every child, the 'Bharat Ratna' awardee said, should get involved in outdoor activities and sports. Sachin was one of the nine icons who were chosen by Modi to take forward the ambitious 'Swachh Bharat' or clean Indian campaign that was launched on October 2 by the Prime Minister on the occasion of Gandhi Jayanti.
The cricketer consented to be the chief guest at the early morning event despite having a tight schedule after he came to know that the the half-marathon was organised by CRPF to honour its martyrs in the 75th year of its establishment.
CRPF officials said the 'master blaster' came to the national capital just for this event and he flew out in 2 hours time.
He complimented the Central Reserve Police Force (CRPF) troops and officers along with other security forces personnel for working tirelessly and for even laying down their lives in the line of duty.
"You are the protectors of this nation. We are able to celebrate festivals at home with our families because you make the sacrifice and render your duties by remaining away from your homes and families during these happy times," he said.
Sachin was flanked by other sporting heroes like boxer Vijender Singh, wrestler Yogeshwar Dutt and veteran actor and national shooter Nana Patekar during the event. The winners were later awarded by actor John Abraham and CRPF Director General Dilip Trivedi.
The CRPF, raised in 1939, renders a host of internal security tasks like countering insurgency in the northeast and combating militancy in Jammu and Kashmir. It has been mandated by the government as the lead anti-Naxal operations force in the country where it has deployed close to a lakh troops.
A total of Rs 19.10 lakh in prize money was given to the winners of the half-marathon in various categories. The marathon was flagged off from the Jawahar Lal Nehru Stadium as a number of students, youngsters, police and paramilitary personnel ran for the designated 21-kms of the half-marathon in the city.
In order to pay tribute to its martyrs, the CRPF has marked the trophies (of this half-marathon) in the names of its various 'Shaheed' personnel.