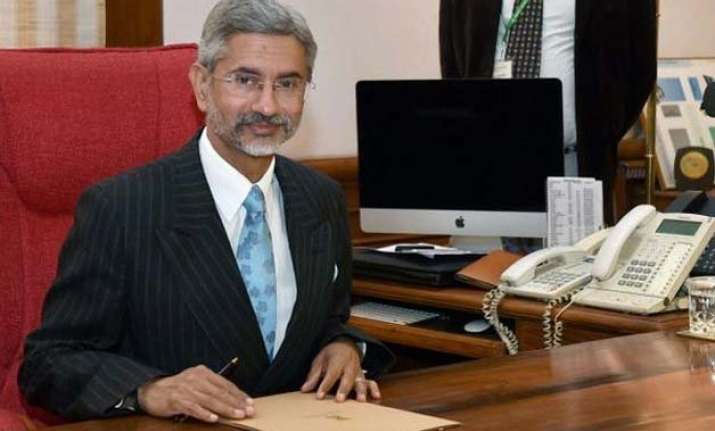 New Delhi: In a bid to restart dialogue with neighbouring Pakistan, India's newly appointed Foreign Secretary S Jaishankar will visit Islamabad on March 3 as a part of Prime Minister Narendra Modi's ambitious 'SAARC Yatra'.
As per the schedule, Jaishankar will first visit Bhutan on March 1. Next day, he will go to Bangladesh. On March 3 and 4, he will be in Pakistan and Afghanistan, respectively.
The schedule for the other destinations -- Maldives, Nepal and Sri Lanka -- is being worked out through diplomatic channels and will be indicated separately.
Besides holding talks with Pakistan's Foreign secretary Aizaz Ahmad Chaudhry, Jaishankar is also expected to meet with Pakistan Prime Minister Nawaz Sharif's Adviser on National Security and Foreign Affairs Sartaj Aziz, and Special Assistant to the Premier Tareq Fatemi. He is also likely to call on Sharif.
"In accordance with the Prime Minister's directive, will be undertaking a SAARC Yatra to all South Asian countries including Pakistan in March," spokesperson of the External Affairs Ministry Syed Akbaruddin said.
"We stand ready to talk with Pakistan in accordance with the Simla Agreement on all issues including Jammu & Kashmir," Akbaruddin added.
Modi earlier this month had spoken to his Pakistani counterpart after which it was announced that Jaishankar will visit Islamabad when he will 'push bilateral agenda'. Using cricket diplomacy, Modi called leaders of four SAARC nations, including Pakistan, which along with India, are participating in cricket World Cup.
Jaishankar's visit to Pakistan is significant given that India had cancelled Foreign Secretary-level talks in August last year after the Pakistan High Commissioner in New Delhi held consultations with the Kashmiri separatists on the eve of the Indo-Pak talks.