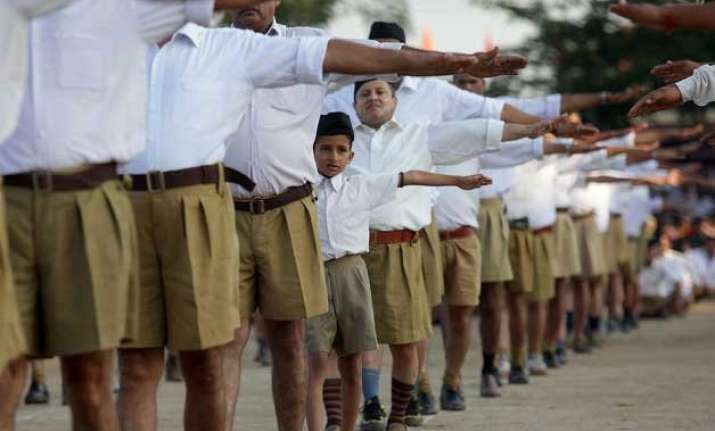 Lucknow: Muslim Rashtriya Manch (MRM), the minority wing of Rashtriya Swayamsevak Sangh has launched a nationwide campaign to convince madrassas across the country to hoist the tricolour in their campus on republic day.
The flag hositing campaign, comes days after a Kolkata teacher was reportedly thrashed for teaching national anthem to students to prepare them for Republic Day celebrations.
"The campaign has been named 'Jhanda Falani'," UP co-ordinator of MRM Merajidhwaj Singh told Times of India.
"The campaign is a bid to create a deep feeling for the country, which comes before religion. The aim is to mark the celebration and ensure everyone's involvement. Celebrating Republic or Independence Day has nothing to do with religion," Singh said.
However,Darul Uloom Deoband's press secretary Maulana Ashraf Usmani retorted saying, "Does the RSS hoist the tricolour at its offices or its headquarters at Nagpur? Does the RSS' basic ideology believe in the national anthem?"
"Several madrassas through the Jamiat Ulama-i-Hind, Deoband's social chapter, not only hoist the Tricolour, most of them observe a holiday during national festivals like Republic Day and Independence Day," Maulana Usmani told the daily.