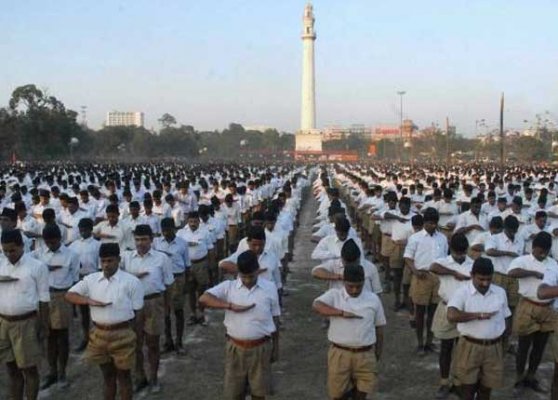 Ludhiana: The Rashtriya Swayamsevak Sangh (RSS) once again raked up the contentious issue of 'Love Jihad' saying upper Hindu castes are mainly responsible for the 'religious conversions'.
Terming it a very 'sensitive issue', RSS chief spokesperson Manmohan Vaidya on Wednesday asked the Hindus to increase their interaction with the weaker sections of the society to avoid conversions.
"Their lack of interaction with the weaker sections of the Hindu society was allowing the leaders of other religions to exploit them to change their religion," Vaidaya said, adding that girls should be taught its meaning and ways to save themselves from the trap.
Vaidya was speaking to media here on the sideline on five-day long annual national meeting of the Coordination Committee of the Sangh Parivaar. The meeting is slated to conclude today.