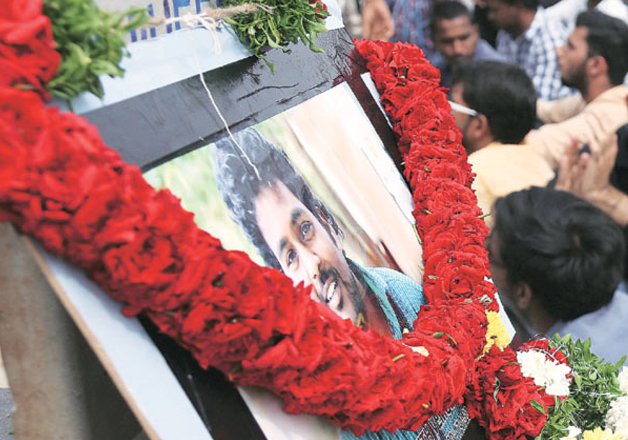 New Delhi: As tension prevailed at the University of Hyderabad with students from other states reaching here for a massive protest over Rohith Vemula suicide, the university administration is now mulling to change interim Vice Chancellor Vipin Srivastava to open a dialogue process to end the impasse.
This came after students alleged that Srivastava, who was the chairman of the committee that recommended suspension for the five Dalit students including Rohith, had earlier faced allegations of harassing another Dalit student, Senthil Kumar, who had committed suicide in 2008.
The administration, according to a report in Indian Express, may replace Srivastava with the next senior-most faculty member, who is from the Chemistry Department, to open a channel for dialogue with the agitating students.
"Right now, students on hunger strike are not even willing to speak. We are keen to break the impasse...Maybe the second senior-most professor could be brought in," a senior faculty member was quoted as saying.
On Saturday, the administration had appointed Srivastava to perform the duties of the vice-chancellor after P Appa Rao had gone on leave. But students immediately protested this and demanded his removal including sacking of Rao and Union Minister Bandaru Dattatreya and BJP MLC Ramchandra Rao.
Hundreds of students from various universities in Telangana, Andhra Pradesh and other states poured in, a large number of security personnel have been deployed to prevent any untoward incident.
Representatives of nine universities including JNU and DU are currently on the campus and they have formed a national Joint Action Committee (JAC) to press for action on Rohith's death.
The JAC have called a 'Chalo Hyderabad Central University' to demand the arrest of Union Ministers Smriti Irani, Bandaru Dattatreya, Rao and others, blaming them for the 'institutional murder' of Rohith. They have also called for a national universities bandh on Wednesday, which is to be escalated to a Delhi Chalo on January 30, Mahatma Gandhi's death anniversary and Vemula's birthday.