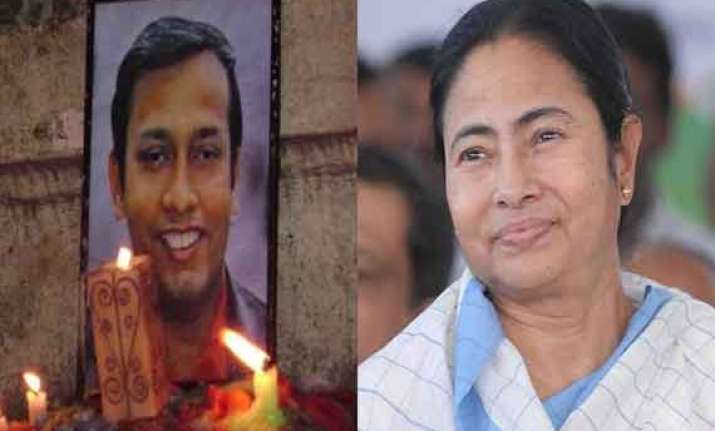 Kolkata: The mother of graphic designer Rizwanur Rehman, whose mysterious death in 2007 had created a political furore, Kishwar Jahan today demanded justice from West Bengal Chief Minister Mamata Banerjee after a police officer linked to the case was given a clean chit and got promoted.
"I don't know why I didn't get justice from the Chief Minister. When I meet her I will ask her. In fact nowadays I don't meet her often. I was promised by her that I will get justice," said Jahan.
However, Rizwanur's brother and Trinamool Congress MLA Rukbanur felt that whatever the state government had done was right.
In a major reshuffle, IPS officer Gyanwant Singh, whose promotion was stalled after his name had been linked in the case was promoted as DIG Murshidabad Range in West Bengal, Home department sources said.
"I don't know what my mother has said. But I feel that whatever the state government has done is right if they don't have any evidence against Singh then they had to give a clean chit. Let the CBI again enquire the matter," said Rukbanur.  Several top leaders of TMC, including party general secretary Mukul Roy, refused to comment on the matter.  "It is a matter of the government. I can't comment on it," Roy said.
Singh's promotion was cleared after he got clean chit from the committee that probed the case, the sources said.  Rizwanur was found dead near railway tracks on September 21, weeks after he got married to Priyanka, daughter of industrialist Ashok Todi.
The Todi family and the police had allegedly mounted pressure on the couple to break the marriage. The police claimed that it was a case of suicide while the family alleged that Rizwanur was murdered.
Banerjee, then Opposition leader, was in the forefront of the agitation demanding justice for Rizwanur Rehman's death.  The then chief minister Buddhadeb Bhattacharjee shunted out Kolkata Police Commissioner Prasun Mukherjee and four other senior police officers, including Singh, then a Deputy Commissioner of Kolkata Police, for alleged 'intervention' in the case in October, 2007.
Singh got a posting later, but his promotion was blocked till he got a clean chit in the case.