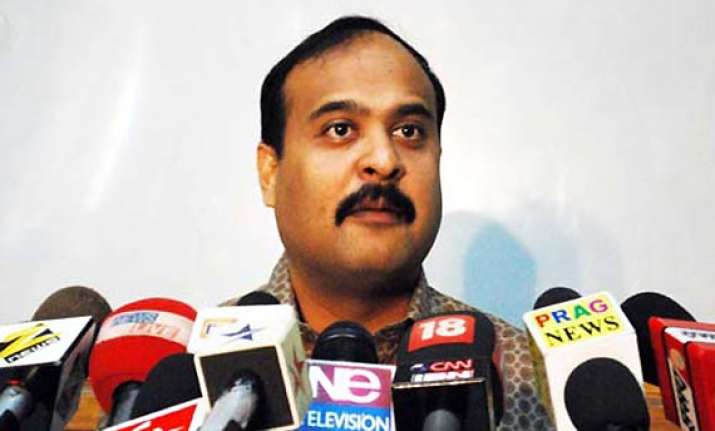 Guwahati: A major revolt is brewing in Assam Congress, with 46 out of a total of 78 MLAs deciding to call on the Governor this evening to extend support to Health Minister Himanta Biswa Sarma as chief minister to replace the present incumbent Tarun Gogoi.  
Gogoi had tendered his resignation to Congress President Sonia Gandhi in Delhi yesterday, but she refused to accept.  
Himanta Biswa Sarma is emerging as the new power centre among disgruntled Congress MLAs. He forwarded a letter signed by 45 Congress MLAs to Sonia expressing lack of confidence in Gogoi's leadership and seeking "corrective measures".
Gogoi still has the backing on 32 MLAs, but the situation appears to be going out of his hands.  
In the recent Lok Sabha elections in Assam, the BJP won as many as eight and the Congress only three seats leaving party workers stunned.  
Himanta Biswa Sarma, 45, has been elected MLA thrice from Jalukbari and is the Health, Education and Assam Accord Implementation Minister in Gogoi's cabinet.