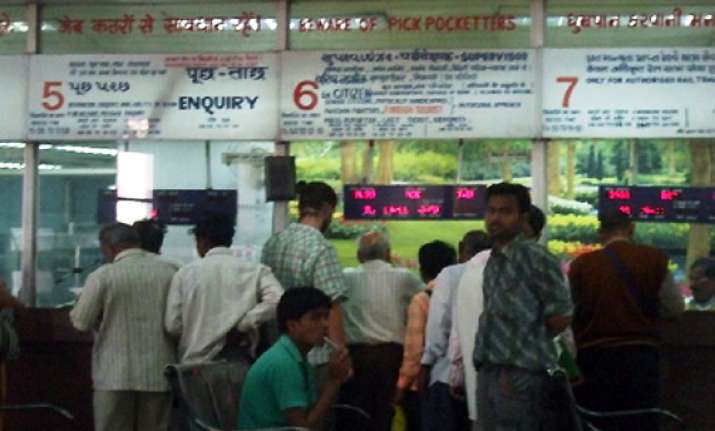 New Delhi, Jun 29: From July 10, reservation of tatkal tickets will start from 10 am instead of 8 am and no authorised agents will be allowed to book them during the first two hours, Railways today said.
"Railways have decided that from July 10 booking of tatkal ticket will start at 10 am on the previous day of journey from train originating station instead of 8 am at present," said a Railways statement.
The move is being initiated as part of revamping the tatkal scheme amid increased complaints from passengers about touts making good of the loopholes in the schemes and selling tatkal tickets at a premium.
Railways officials felt the development will not only help reduce pressure on counters booking both general and tatkal tickets at the same time, but will also reduce the waiting time of tatkal ticket seekers with the shrinking of the crowd.
The pressure on the e-ticketing site would also reduce considerably. At present, booking for both general and tatkal tickets open at 8 am, not only chocking e-ticketing sites but also triggering to long queues in reservation counters. 
Officials said separate tatkal booking counters will also be opened soon and CCTV cameras installed to monitor the crowd to check irregularities.
Booking clerks will also be barred from carrying mobiles inside the counters, they said.
At present, tatkal scheme is available in around 2677 trains which translates to around 1.71 lakh berths. In 2011-12, earning from the scheme stood at Rs 847 crore. 
The scheme has seen a several changes in the recent past including reducing the days for reserving tatkal tickets from five to one day and barring web-based agents from booking tickets during the first hours, but the indulgence of the touts has deprived passengers from deriving the benefit of the scheme, officials noted.