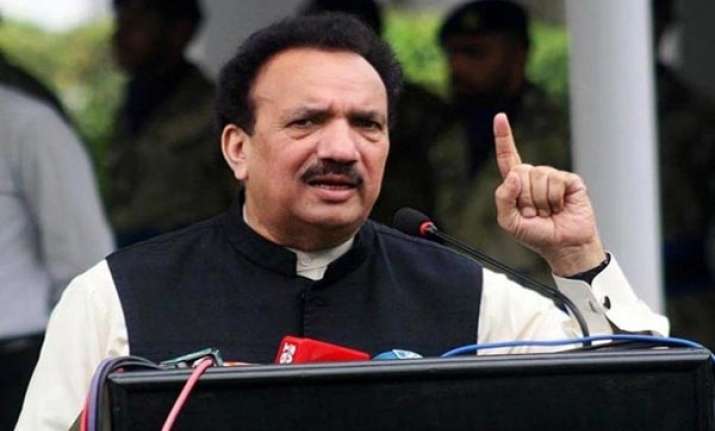 New Delhi, Dec 13 : Agra and Ajmer have not been included in the itinerary of Pakistani Interior Minister Rehman Malik who arrives here on Friday for a visit during which he has also expressed his desire to meet a galaxy of Indian leaders.
Official sources said they got no confirmation about the wish of Malik to visit either Agra or Ajmer in his less than 48-hour stay in India when he, along with Union Home Minister Sushilkumar Shinde, will formally announce operationalisation of new Indo-Pak liberalised visa agreement.
The sources said if the visiting dignitary expressed a wish at the last minute to visit either of the places, necessary arrangements could, however, be made.
Malik, who arrives on December 14 afternoon, will be accompanied by a 15-member delegation and a 5-member Pakistani media. Earlier, the number of delegates was nine. He plans to return on early morning of December 16.
Malik has expressed a desire to meet several leaders including Prime Minister Manmohan Singh, External Affairs Minister Salman Khurshid, UPA Chairperson Sonia Gandhi and Swaraj.
It was not clear as yet whether his wish would be fulfilled during the visit.
India, during the visit, will take up the issue of handing over the voice samples of the handlers of 10 Lashker-e-Taiba terrorists who had carried out the 26/11 Mumbai terror attack and the custody of LeT founder Hafeez Saeed.
Shinde will also ask his Pakistani counterpart to release Indian fishermen currently in jails in that country and the captured boats.
The announcement and operationalisation of the new visa regime will replace a 38-year-old restrictive accord and will pave the way for time-bound visa approval and greater people-to-people contact and trade.